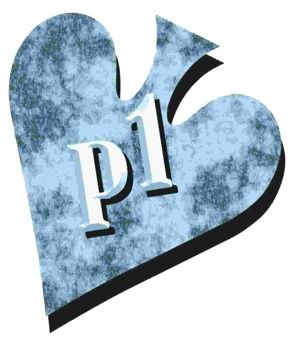 ---
Note: Not at the old Poker1 site. A version of this entry was first published in the London Telegraph in 2005.
Historical note: The following explanatory note didn't appear in the series, but was sent with each column as submitted.
Doyle "Texas Dolly" Brunson stands unchallenged as the most celebrated poker player who ever lived. In 2005, at age 72, he won an unprecedented 10th championship gold bracelet at the World Series of Poker. He is among the few living members of the Poker Hall of Fame, and his books  are the bibles for poker professionals.. Through www.poker1.com and www.doylesroom.com, Brunson has teamed with Mike Caro, today's premiere poker educator, to offer a free learning experience to players worldwide. This column is founded on  those collaborative teachings.
---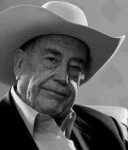 I'll call him Chet Tower, so as not to embarrass him. On this day, Chet wasn't quite ready for the poker big leagues – and he had come to Las Vegas to challenge the best. I was about to take a seat in a game, as was Bobby Baldwin, another world champion.
It was shortly after I had published my original Super/System – A Course in Power Poker. Bobby was one of my expert collaborators for that book. So, Chet walks up and introduces himself, my Super/System clutched in one hand. He told us how much the book had improved his game since he'd purchased it yesterday. Yesterday? You can't possibly absorb the advice in a 600-page textbook in one day.
But Chet said he was eager to get started. So, we played. Now, it was obvious right away that Chet wasn't ready for big-league poker. If you counted the mistakes he made on your fingers, you needed to start using your toes inside half an hour.
Capitalize
And then Chet barged into the pot for a small $800 raise – making any call fairly cheap. In fact, it was cheap enough that Bobby decided it was time to make a rare call, hoping to capitalize if he got lucky. Bobby called with 5-3 of different suits.
The flop was K-9-2. Chet checked, and Bobby decided not to be fancy. He had practically given up on the hand. So, he checked, too. The next exposed card dealt was a six. So now the board read K-9-2-6. When Chet checked, Bobby just checked right along, figuring that maybe he could catch a four and have that unbeatable straight, and if not he'd just surrender. The final card was a four. Now Bobby couldn't lose.
Chet made a small bet and Bobby sensed he could get him to call a lot more. So he made a large $36,000 raise. Chet thought long. Finally he said, dismally, "Bobby, I know you must have me beat, but I don't see how I can throw this hand away." Then he called, showed 5-3, the same unbeatable hand as Bobby's.
Not only had Chet not mastered what I'd written in Super/System, he hadn't even mastered the knack of knowing the best possible hand. He hadn't even bothered to raise his last $12,000. He'd even considered folding before he finally called. Reluctantly.
Mastered
Whenever I reflect on this, I see lessons therein. One is that you can't just buy a poker book – you've got to actually read and understand it. Another is that you should always make it a habit to know what the best possible hand is. And, finally, if you're going to play against the best in the world, you should try not to be intimidated. I figure when you can get a man holding the perfect, unconquerable hand to just call reluctantly, well, you've mastered the art of intimidation. — DB