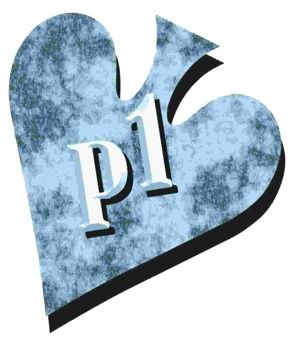 ---
Note: Not at the old Poker1 site. A version of this entry was first published in the London Telegraph in 2005.
Historical note: The following explanatory note didn't appear in the series, but was sent with each column as submitted.
Doyle "Texas Dolly" Brunson stands unchallenged as the most celebrated poker player who ever lived. In 2005, at age 72, he won an unprecedented 10th championship gold bracelet at the World Series of Poker. He is among the few living members of the Poker Hall of Fame, and his books  are the bibles for poker professionals.. Through www.poker1.com and www.doylesroom.com, Brunson has teamed with Mike Caro, today's premiere poker educator, to offer a free learning experience to players worldwide. This column is founded on  those collaborative teachings.
---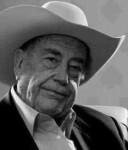 We were all kids, working for meager wages. So the stakes we played poker for were quite small, but they meant something to us.
A friend named Tripper had hosted tonight's game and now prepared to cash me out. Everyone else had already exchanged their chips for money and departed. That left just two of us, and one was very upset. It wasn't me.
I wasn't upset because I had $92 in chips to cash in and most of that was profit. Now, you'd think that Tripper wouldn't be upset, either, because he'd been the biggest winner, scoring a profit of almost $100. That's enough to make a kid like him mighty happy.
But when I announced that I had $92 in chips, he stammered, "Ninety what?" and walked briskly across the room as if in a trance. He slapped his head, strode back my way, tripped on the rug, and amazingly landed right back in his chair. We didn't call him Tripper for nothing. He was probably the most awkward friend I ever had.
Didn't add up
Something was wrong. The chips didn't add up. There wasn't enough cash remaining in front of Tripper to cover both my chips and his profit. "Doyle, this doesn't make sense," he whined. "You saw me. I counted out everyone's chips exactly. And I double checked each time I paid them."
"I think you counted right," I told him, a horrible truth forming in my head.
He flung my money in the air, and it rained down on the table, where I quickly pocketed it. There was enough left for Tripper to make a profit, but nowhere near the $100 he'd thought he'd won.
"What happened?" he mumbled as he continued to place the cheap, plastic chips in the revolving rack, not bothering to sort them by colors as he usually did. Then, he filled up the last column halfway. There were still enough chips in front of him to complete that column and another one.
Extra chips
Someone had brought in extra chips! And that's the problem with using the plastic chips you can buy anywhere. Anyone can find those same chips for sale and add them to their stacks. That's why, if you're serious about hosting a home poker game, you need to invest in registered chips, incorporating your own design, with your initials or logo. Nobody is likely to duplicate them.
But even that can be dangerous. Most chips don't have denominations on them. It's up to the host to declare which colors have what values – and that might not be the same from game to game. I've known big-limit games where unscrupulous players held back chips on nights when the limits were small and cashed them in later, when the limits were larger.
So, it boils down to this: You can't have a friendly home game if you can't trust your friends. — DB