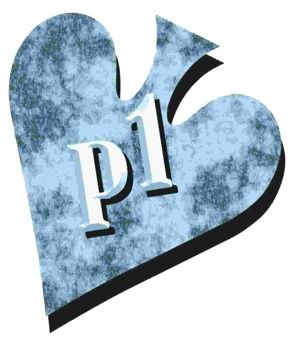 ---
Note: Not at the old Poker1 site. A version of this entry was first published in the London Telegraph in 2005.
Historical note: The following explanatory note didn't appear in the series, but was sent with each column as submitted.
Doyle "Texas Dolly" Brunson stands unchallenged as the most celebrated poker player who ever lived. In 2005, at age 72, he won an unprecedented 10th championship gold bracelet at the World Series of Poker. He is among the few living members of the Poker Hall of Fame, and his books  are the bibles for poker professionals.. Through www.poker1.com and www.doylesroom.com, Brunson has teamed with Mike Caro, today's premiere poker educator, to offer a free learning experience to players worldwide. This column is founded on  those collaborative teachings.
---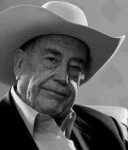 Bingo had just gotten out of bed, showered, and eaten a healthy breakfast. He looked ready to pounce as he approached our poker table. He even wore a flower in his lapel – something that looked out-of-place around Waco, Texas in the 1960s.
His optimism was obvious. In fact, he seemed a bit cocky. But he had good reason to be. There were only five players at the table and we were all dog tired. It was one of those games with a midnight closing deadline that came and passed and now the game was entering its third day.
Yes, sir, I was tired. But those who say you can't play tired poker and win are wrong. Of course, you can play tired and win – as long as your opponents aren't up to standard, either.
Exhausted
I was winning about $5,000 – a good sum in those old days. As soon as Bingo approached the table, I asked to be dealt out. It was time for me to quit, anyway. Sure, I could have trudged along for another half day or so, but why? After a point, you get so exhausted that poker becomes misery. And I was fast approaching that unhappy point.
Now, if there's one thing I've learned about marathon poker games, it's that they're won by the best players as long as everyone is similarly handicapped. But if a fresh and clear-headed player joins the game, beware. That player is usually going to get the money.
Poor, Bingo. He was fresh and clear-headed, but this time, he didn't get the money.
Buried
When I returned the next day, onlookers told me what had happened. Bingo had been very unlucky on the first few hands and gotten himself in a hole. Things got worse over the next few hours and then he wasn't just standing in his hole, he was buried in it.
Then two of the players took a few hours off to nap on nearby sofas, leaving Bingo to play three-handed against the remaining two. When the nappers returned to the game, feeling refreshed, Bingo's remaining two opponents headed for the sofas. Later, Bingo's opponents took even more naps, leaving him to try to fight his way out of his predicament.
When I arrived, everyone looked alert, except Bingo. He was worn out. Counting his chips dismally, he looked up at me through teary eyes and said, "Doyle, I'm stuck over fifty thousand. What should I do?"
Fresh
He knew he couldn't trust himself for advice.
I said, "You know, Bingo, if it was me, I'd quit."
He thought about it for a second, picked up his chips, and left the table. Maybe he remembered why he'd been confident about beating this game to begin with. He had been fresh and his opponents hadn't. And now it was the opposite. It was time to quit. — DB