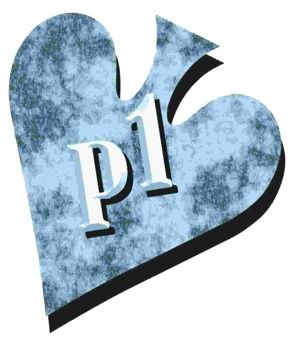 ---
Note: Not at the old Poker1 site. A version of this entry was first published in the London Telegraph in 2005.
Historical note: The following explanatory note didn't appear in the series, but was sent with each column as submitted.
Doyle "Texas Dolly" Brunson stands unchallenged as the most celebrated poker player who ever lived. In 2005, at age 72, he won an unprecedented 10th championship gold bracelet at the World Series of Poker. He is among the few living members of the Poker Hall of Fame, and his books  are the bibles for poker professionals.. Through www.poker1.com and www.doylesroom.com, Brunson has teamed with Mike Caro, today's premiere poker educator, to offer a free learning experience to players worldwide. This column is founded on  those collaborative teachings.
---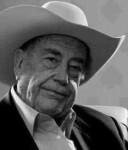 Let me take you back to 1962 when everyone in the home game in San Antonio was very young except the host, Ken. He was nearly seventy, and we all looked up to him as a father figure. His regular game was held in comfortable surroundings and there were seldom any hassles. Everyone always looked forward to attending Ken's game.
Then a newcomer our own age entered. His name was Herb and he was an all-right guy in general. But he soon became known as Smooth Herb, because he had rudely insisted on cutting cards for seats the first time he attended.
"You can just take any seat you like, son," Ken had said.
"That's not right," Herb had complained. "Cutting cards for seats makes it a smooth game for everyone." Now none of us had ever heard the word "smooth" used in that way before, but it soon became a sarcastic nickname we used when Smooth Herb was out of earshot.
Comfortable
We pointed out that previously we'd all sat where we felt comfortable and it had never been an issue before tonight. But Herb was adamant.
Finally, Ken said, "Let's show our new guest some courtesy," and he shuffled a dealt to determine the seats.
Well, that wasn't the last of Herb's complaints. Over the next hours there were several things that didn't seem "smooth" to him, including when a bet was actually made or not. He suggested that we should draw a circle on the table and if the bet crossed it, it counted, otherwise it didn't. We didn't yield on this one, because we'd never had a problem before.
Later, when a player checked by saying, "go ahead," Smooth Herb insisted that wasn't the right terminology. He was making our happy game uncomfortable.
One week Ken took sick and the only other host for the game in San Antonio was Herb. I showed up a little early and he seemed excited about the game. He'd even printed out house rules for everyone, which would normally be a good idea, but in this case it was overkill.
Nobody showed
We waited and waited, but nobody else showed. I guess they figured the game would be unpleasant and opted out. It was a smooth game where nobody came.
Years later, I bumped into Herb again in Las Vegas. He came up to me and Bobby Baldwin, another world champion, and shook hands. Bobby knew who he was, because I'd told him the Smooth Herb story previously. Herb watched our game for a while. When I was taking a break and talking to Bobby, Herb signaled us over. Bobby had chips in hand, on the way to cash out $40,000 winner.
"I'd almost like to play in that game," he said, "but it doesn't look very smooth."
"It's not very smooth," Bobby agreed, "but I can still spend this."  — DB