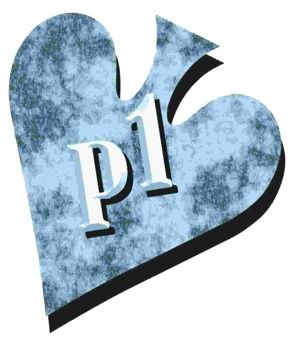 ---
Note: Not at the old Poker1 site. A version of this entry was first published in the London Telegraph in 2005.
Historical note: The following explanatory note didn't appear in the series, but was sent with each column as submitted.
Doyle "Texas Dolly" Brunson stands unchallenged as the most celebrated poker player who ever lived. In 2005, at age 72, he won an unprecedented 10th championship gold bracelet at the World Series of Poker. He is among the few living members of the Poker Hall of Fame, and his books  are the bibles for poker professionals.. Through www.poker1.com and www.doylesroom.com, Brunson has teamed with Mike Caro, today's premiere poker educator, to offer a free learning experience to players worldwide. This column is founded on  those collaborative teachings.
---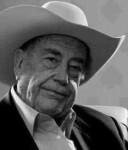 "Go home." Those two words, uttered calmly from Travis, a burly and mean-tempered player, were taken as an act of kindness by the young Sammy. I'm sure this kid, just beyond college age, thought he was about to get severely pummeled.
Once again, he'd let his temper get the best of him at poker. And this was the second session after I'd had a fatherly talk with him about his emotional control. Last week, he'd failed to heed my advice, also. But this time, his rage had ended almost comically when he'd hurled his cards across the table with such force that they split Travis' cigar right down the middle lengthwise. So, there Travis sat, peering along his nose a little cross-eyed, down toward his splintered cigar. That cigar still burned, but now the cards were starting to slowly catch fire, also.
You could see Travis struggling inside himself, trying to determine the punishment for the habitually out-of-control Sammy. We were all relieved when he simply told Sammy to "go home."
Harmony
It didn't take Sammy long to collect his chips and cash out, and he never returned to that game. The event underscores something about poker we've never discussed – a dark secret. The secret is that there are some people who were born not to play poker. The game and their natures aren't in harmony and never will be. Sammy was a case study.
He wanted desperately to be a professional poker player, even a champion. And he had the skill for it, too. You could sit down with him and talk about poker plays that had happened and his analysis was as good as anyone's. In fact, it was often brilliant. And when he took a seat at the table he was always prepared to play his best, ready to use his skills to chase down the profits.
Disintegrate
And that's where it ended – when he sat down to play. It would not be an exaggeration to say that he often got derailed in the first five minutes. Seldom would you see him sit there for an hour without having his game plan disintegrate before your eyes.
There were two things that could happen. He could get lucky, and then he'd gloat and try to press his luck with absurd aggressiveness. Now, certainly, it's OK to be a little more aggressive when you're winning, because that's when opponents are intimidated and become less threatening. But Sammy took it to such an extreme that he could almost never hold on to a lead. He seemed destined to lose whether or not he had good cards or bad cards in the beginning. And if his luck started off bad, look out! He'd cuss and scream and throw cards every which way. And he seemed to fall in love with almost every hand, finding a way to play each one to his disadvantage.
Detached
You need to be different than Sammy. You need to ask yourself if you have the right poker disposition. Winners have fairly even temperaments. They take their losses in stride, and they don't get giddy when they win. If your nature is to become emotionally involved with moment-to-moment good or bad fortune, then poker isn't your game. You need to stay detached from short-term results. You need to be patient and philosophical. If you can't do that, poker won't be kind to you. — DB
Next entry in this Doyle Brunson series (pending)