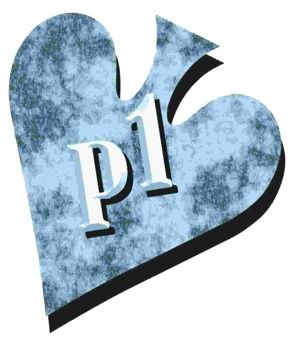 ---
Note: Not at the old Poker1 site. A version of this entry was first published in Poker Player newspaper in 2008.
This is part of a series by Diane McHaffie. She wasn't a poker player when she began writing this series. These entries chronicle the lessons given to her personally by Mike Caro. Included in her remarkable  poker-learning odyssey are additional comments, tips, and observations from Mike Caro.
Diane McHaffie is Director of Operations at Mike Caro University of Poker, Gaming, and Life Strategy. She has traveled the world coordinating events and seminars in the interest of honest poker. You can write her online at diane@caro.com.
---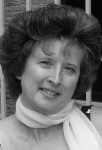 Lessons from MCU
— With bonus content by Mike Caro (pending) —
Lesson 130: WPA Seminar
Last week Mike was the moderator for the World Poker Association seminar at the Rio in Las Vegas. Three speakers addressed the audience. One was Ken Adams, a prominent lawyer who has been in the money in over 20 tournaments, successfully making it to five final tables. He founded the Washington Poker School and is also the vice-chairman of the WPA, along with Wendeen Eolis.
Lisa Adams, the second speaker, is also a member of the WPA Board of Directors and in 2007 finished first in a WSOP ladies' event. She has a string of impressive finishes to her credit and hosts a radio show on Poker Talk Radio, geared toward women.
The final speaker, Francois Montmirel, is famous for his outstanding play in Europe where he has been in the money at the Euro Finals, and won the Baden Classic. He has written several books on poker and gambling and serves as principal of Ecole Francaise du Poker, a well-known poker school in Europe.
Poker bully
Mike's first bit of advice covered handling a poker bully. You do that by not betting so frequently and calling more often. One tip that Mike had scheduled was skipped due to time limitations. Here it is: You should listen to your opponents breathe. The louder they are breathing, the better their hands usually are.
Often players who hold weak hands or are bluffing barely breathe, because they fear that loud sounds will make opponents suspicious and invite calls. Another enlightening tip was: If the player on your left is the one that will probably bet in a three-way pot, then you should consider sandbagging with a big hand. Mike also pointed out that you could bluff opponents easier if they had just joined the table or just gotten even.
Live ammo
Ken Adams had tips to help "turn dead money into live ammo". He addressed his advice to amateurs playing against pros. He warned that you shouldn't try to "outplay the pros." Don't be too talkative; silence is often better. He also suggested that you should do the opposite of what is expected of you.
Lisa Adams (not related to Ken) followed, choosing to speak about "The Gender Factor." Her tips were for both men and women. Men's and women's perceptions are often biased toward one another when playing poker.
She points out that some men feel an inclination to "protect" the women they are playing against, while others feel offended that women are even in the game at all. Some men attempt to be bullies and intimidate women players.
Then, Lisa explained that there are women who use their womanly attributes to sway the game. Surely not! Oh, yes, you've seen them — the flirting, the skimpy clothes, the breathless voice, and the pile of chips that mount up in front of them when they're successful in confusing the men. Some women prefer to play only against their own gender, finding it uncomfortable to compete in poker games with men.
Men and women
Lisa stated that men and women will play poker differently when they are seated with a mixed group. She advises women to pay heed to how men are expecting them to behave and use it to make a profit.
Men, if you allow your notions of the woman at the table to sway you, you are apt to lose your chips. If she is a tiny slip of a woman and can play the delicate bit, she's capable of building her pile of chips from yours. If she's a forceful woman and takes you by surprise, then you could watch you chips dwindle, too. What I understood from Lisa is that these women can part men from their bankrolls.
Lisa stressed that gender does matter and you shouldn't let your preconceptions negatively sway how you play. She emphasized that to be a better player it's necessary to constantly practice.
European players
Francois Montmirel was the final speaker. His goal was to teach the audience how to deal with European players. One point that stuck in my mind was that, with the U.S. dollar down in value, the World Series of Poker is a bargain for Europeans. This means that, essentially, tournaments are bigger right now from an American's perspective than from a European's.
Mike ended the seminar with his signature final affirmation: "I am a lucky player – A powerful winning force surrounds me!" — DM