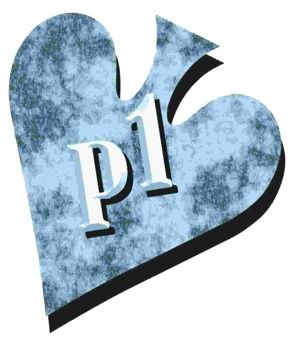 ---
Note: Not at the old Poker1 site. A version of this entry was first published in the London Telegraph in 2005.
Historical note: The following explanatory note didn't appear in the series, but was sent with each column as submitted.
Doyle "Texas Dolly" Brunson stands unchallenged as the most celebrated poker player who ever lived. In 2005, at age 72, he won an unprecedented 10th championship gold bracelet at the World Series of Poker. He is among the few living members of the Poker Hall of Fame, and his books  are the bibles for poker professionals.. Through www.poker1.com and www.doylesroom.com, Brunson has teamed with Mike Caro, today's premiere poker educator, to offer a free learning experience to players worldwide. This column is founded on  those collaborative teachings.
---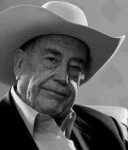 I've often wondered what would happen in life if everything turned out as expected. My bet is that every day would be boring. Over the years, I've seen some pretty peculiar things – at the poker table and beyond. I've seen herds of cattle holding up traffic on the busiest Texas highways and unusual poker hands that make you shake your head in disbelief every time you think about them.
Seriously
But one incident that stands out in my mind involves a college kid named Tom who decided to invade one of the most serious poker games in the Northern half of Texas. Now, by "serious" I don't mean that it was all about huge money. It was a significant game for its time, but nothing like the biggest poker games today. But the players took it very seriously. There were no soft spots, no players who didn't understand no-limit hold 'em thoroughly.
We didn't know what to make of Tom. He took his seat looking studious and out-of-place with his thick-rimmed glasses and pens clipped to his shirt pocket. He looked like he should be sitting at a drafting table, not a poker table. As he made himself comfortable, he put two books on a table next to him. The top one was by John Steinbeck, possibly Grapes of Wrath. The other one we couldn't see. There was no title on the side of it, and the cover was completely obscured.
Well, this kid turns out to play a fairly conservative game, folding at lot and making only reasonably sized wagers. But about half an hour into it, something memorable occurs. A small pot is brewing. "What's that other book, boy?" Jim, one of the more aggressive players demands, while casually playing the pot. It's just Jim and Tom who are competing for this one.
Impetuous
Tom says nothing, but he immediately shoves $9,000 into a $700 pot. It seems impetuous, like he was goaded into it at that very moment. Tom's unusually large bet is so unexpected that we all fall still to watch the outcome. Normally, a player would just fold unless he held a monster of a hand. Jim starts to throw his hand away, but then – suddenly – Tom's elbow grazes the Steinbeck book and sends it sliding off the second book underneath. Now the title of that book is glaring at us: How to Bluff Constantly and Win. Tom – the young college kid with seemingly little poker prowess – now seems embarrassed and fumbles for words.
In a moment of high drama Jim rises from his seat and shoves all his chips into the pot. He's a little short of the full amount to call, so he figures Tom will get a few chips back.
"Did you learn much from that book?" he sneers, sarcastically. His gaze is triumphant.
Then that gaze changes suddenly when Tom turns over his cards. He holds an unbeatable flush. Jim can't seem to speak and just stands there for the longest time. Then he says simply, "Good night, boys."
It was a good night for Tom. Despite the suspicious ploy, several players still didn't seem to trust him and kept right on calling. When he cashed out, he tossed the book on the table, urging us to read it.
Inside How to Bluff Constantly and Win were all blank pages, except the first one which read, "Don't." — DB