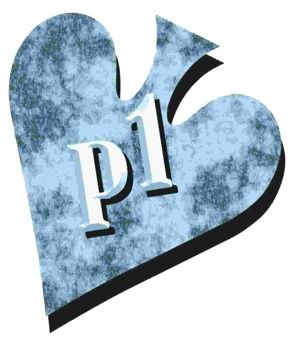 ---
Note: Not at the old Poker1 site. A version of this entry was first published in the London Telegraph in 2005.
Historical note: The following explanatory note didn't appear in the series, but was sent with each column as submitted.
Doyle "Texas Dolly" Brunson stands unchallenged as the most celebrated poker player who ever lived. In 2005, at age 72, he won an unprecedented 10th championship gold bracelet at the World Series of Poker. He is among the few living members of the Poker Hall of Fame, and his books  are the bibles for poker professionals.. Through www.poker1.com and www.doylesroom.com, Brunson has teamed with Mike Caro, today's premiere poker educator, to offer a free learning experience to players worldwide. This column is founded on  those collaborative teachings.
---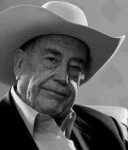 In my first book, Super/System – A Course in Power Poker, I said that I had a disdain for playing poker against women. That was in 1978. I guess it was the way I was raised. Women were exalted. You just weren't brought up to think of them as fitting into the impolite, often profanity-laced, world of aggressive, high-stakes poker.
I figured that if you won, you'd feel awkward and a little guilty, to have taken advantage of a woman. And if you lost, well, that was flat out embarrassing. There was just no upside to it.
But poker has changed. It's become more accepted, more civil. And my attitude toward women as opponents has changed, too. In the sequel to that original book, I even include a woman, Jennifer Harman, as one of my chosen experts – one of the players I consider best in the world.
At the recent World Series of Poker, I even entered my daughter Pam in the main event. She outlasted me and I was gratified to hear reports from other professionals about how well she'd played.
Faceless adversaries
I think my conversion happened twenty years ago when I played mixed doubles tournaments, consisting of one male and one female per team. The way these were structured, you had four men and four women at each table. That meant I was competing against three men and four women, all from other teams. It didn't take me long to realize that the women were making some of the most sophisticated bets and raises I'd ever encountered. Almost immediately, I stopped treating them as victims whom I felt protective of and, instead, thought of them as faceless adversaries capable of doing real damage. I adjusted my style of attack in an instant.
Shortly afterward I had the bizarre experience of visiting a neighbor's home where a nine-year-old girl was coaxing her 18-year-old brother to teach her poker. She wanted to play "just for fun," with no money involved.
But he insisted, "You can only play poker for money."
So, she left and shortly returned with 53 cents. The kid was relentless in scolding her when she made what he considered bad bets, raises, and calls. But the cards all fell her way and she was soon winning over $10.
He harassed her so savagely that she announced, "I don't want to play anymore."
"You can't quit winners," he screamed, shocked. But she could and she did.
As she rose from the chair, he dumped a full glass of water on her hair. She burst into tears and ran off with her winnings.
"Don't you just hate losing to girls?" he said to me, clearly shaken by the experience.
Live with outcome
"You know," I said, using a fatherly tone of wisdom that differed from the way I would have reacted years earlier. "If you're going to beat poker, you've got to treat every opponent with respect. And you've got to learn to lose graciously. When you risk your money against women, you've got to be a man and live with the outcome."
That was the new Doyle Brunson speaking. In big-league sports, men have natural advantages – more strength and athletic ability. But there's one arena where women can play on an equal footing with men, and that's poker. You need to make peace with that, if you care about your bankroll. — DB