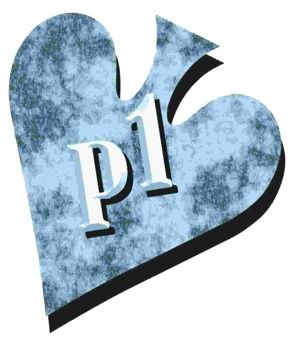 ---
Note: Not at the old Poker1 site. A version of this entry was first published in the London Telegraph in 2005.
Historical note: The following explanatory note didn't appear in the series, but was sent with each column as submitted.
Doyle "Texas Dolly" Brunson stands unchallenged as the most celebrated poker player who ever lived. In 2005, at age 72, he won an unprecedented 10th championship gold bracelet at the World Series of Poker. He is among the few living members of the Poker Hall of Fame, and his books  are the bibles for poker professionals.. Through www.poker1.com and www.doylesroom.com, Brunson has teamed with Mike Caro, today's premiere poker educator, to offer a free learning experience to players worldwide. This column is founded on  those collaborative teachings.
---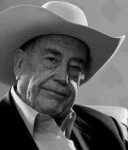 Poker has surely changed, and it's for the better. Today poker professionals share the spotlight with celebrities in sports and entertainment. The public treats the best players respectfully. And the game is more and more being populated by young people who became fascinated with it in their twenties, who take the game seriously and are eager to learn.
But it wasn't always that way. Through the late nineteen-sixties, into the seventies and eighties, there were few poker celebrities. Perhaps the lone exception was Amarillo Slim Preston who, after winning the World Series of Poker main event in 1972 toured the world as an informal poker ambassador. Other top players were basically only widely known inside professional poker circles and in Las Vegas. That spotlight hadn't arrived.
And the respect and adoration given to the best players who frequently appear on television was lacking. If anything, you had to sometimes forget to mention that you played poker for a living. In many quarters it was frowned upon. As the years went by, I noticed the average age of poker participants growing older and older. Poker was becoming an old man's game.
Revolution
So, it was into that environment that in 1981 I participated in the world's first major poker seminar. Teaching students who pay money to attend lectures may be common today, but it wasn't then. There were three of us who agreed to share poker secrets – Mike Caro, now famous as "the Mad Genius of Poker," David Sklansky, the premier poker theorist, and me. I figured we could charge $1,000 easily, but the price was set at $195. I remember talking to one poker dealer who didn't think we'd get more than a handful of people to pay that. Well, it turned out that we drew 91 – not huge by today's standards, but a monumental event for its day. I guess you could say that we started the poker education revolution in a place called Gardena, California, 25 years ago.
The event is memorable for other reasons. I remember the incredible thirst for advice illustrated by the students who attended. It was the first time they'd had an opportunity to learn sophisticated strategy first hand. They just never stopped asking me questions, and I remember being impressed by how seriously they sought these secret answers. David was brilliant, but one thing that Mike said impressed me so much that I used it as an example in a book a few years later.
Keep playing
He was asked if you should quit when you're $1,000 or $2,000 ahead – a sum you target as a quitting goal before you sit down. "No," he said, "you should keep playing if the game is good." Of course, I agreed. I'd said that same thing many times myself.
But then the student asked, "Well, if you keep playing and lose money back, how do you handle it if someone asks: 'Why didn't you quit when you were $1,000 ahead'?"
Mike said, "Well, they'll never ask that question if you go on to win $5,000." A few months later I was walking through a casino and heard a woman berate her husband horribly for only winning $20. "Why didn't you quit when you were $800 ahead?" Had he won $2,000, she would have been quiet as a feather.
You never know what's going to happen when the next hand begins. But that's poker.  — DB