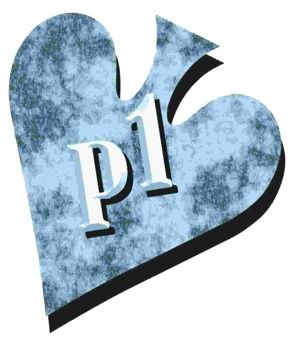 ---
Note: Not at the old Poker1 site. A version of this entry was first published in the London Telegraph in 2005.
Historical note: The following explanatory note didn't appear in the series, but was sent with each column as submitted.
Doyle "Texas Dolly" Brunson stands unchallenged as the most celebrated poker player who ever lived. In 2005, at age 72, he won an unprecedented 10th championship gold bracelet at the World Series of Poker. He is among the few living members of the Poker Hall of Fame, and his books  are the bibles for poker professionals.. Through www.poker1.com and www.doylesroom.com, Brunson has teamed with Mike Caro, today's premiere poker educator, to offer a free learning experience to players worldwide. This column is founded on  those collaborative teachings.
---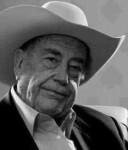 In a game long ago, the late world champion Sailor Roberts was losing and proposed that we raise the stakes. That's when a player whose face and name I've long forgotten uttered words I'll never forget.
"There's only one door for this poker game."
"What?" mumbled Sailor, as confused by those words as we all were.
"You have to get out the way you got in," the player explained, meaning that Sailor had gotten behind (got in) at the stakes we were playing and if he wanted to recover (get out), he'd have to do it the same way – exiting through the same door.
Now, while that might seem like a man just having fun with words, I realize that there's a lot to ponder in his statement. You see, there are many times when players want to change the stakes at poker. Sometimes, you're lobbying for the change yourself. Sometimes it's other players at the table who want the change and your opinion may matter in regard to whether or not it happens. The change proposed will almost always be an increase in stakes, never a decrease.
Should you agree?
Although I confess that my gambling nature makes me eager to increase the stakes, I realize there are times when doing so works against you. Suppose you're against a weak opponent who's been losing for hours. Now he proposes that you double the stakes. Should you agree?
Probably not. At that point, your opponent is likely to be desperate as a calf surprised by an early winter blizzard, trying to find a way to shelter, but blinded by the snowflakes. If you raise the stakes, it's like making the snow stop. Your opponent – who has been betting recklessly and losing – can suddenly see the path ahead. And he'll play a more disciplined game, hoping that path will lead him home.
Conversely, there are times you want to raise the stakes. This happens when opponents are already playing too conservatively to expect a profit. Then, raising the stakes will make them even more timid and can work to your advantage.
Guidelines
Years ago, I developed some guidelines to help determine whether you should go along with a stake increase or try to persuade players not to do it. Here are the things you should consider:
(1) When average opponents are playing at limits above their comfort level, they're easier to bluff;
(2) When average opponents are playing at limits below what they're accustomed to and can afford, they'll usually play poorly and less selectively;
(3) When too-loose players are forced to play limits higher than their comfort level, they become more selective and actually play better;
(4) When too-tight players are forced to play limits higher than their comfort level, they become even tighter and have less chance of winning;
(5) When a game is very loose, it usually works against you to raise the limits;
(6) When a game is very tight, it usually works in your favor to raise the limits and play aggressively.
Keeping those factors in mind help me decide whether or not I want poker limits increased. Once I know what I want, I can use my influence to try to make it happen.  — DB