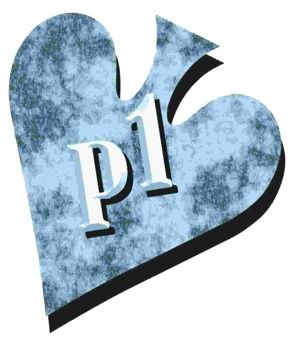 ---
Note: Not at the old Poker1 site. A version of this entry was first published in the London Telegraph in 2005.
Historical note: The following explanatory note didn't appear in the series, but was sent with each column as submitted.
Doyle "Texas Dolly" Brunson stands unchallenged as the most celebrated poker player who ever lived. In 2005, at age 72, he won an unprecedented 10th championship gold bracelet at the World Series of Poker. He is among the few living members of the Poker Hall of Fame, and his books  are the bibles for poker professionals.. Through www.poker1.com and www.doylesroom.com, Brunson has teamed with Mike Caro, today's premiere poker educator, to offer a free learning experience to players worldwide. This column is founded on  those collaborative teachings.
---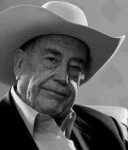 You can't win against skillful opponents if you're too predictable. That's why all world-class players vary their strategy, seeming slightly timid at times and very aggressive at others.
Pros call this change of tactics "shifting gears." And there's a secret to how to go about it. When I was just learning to drive, there were few automatic transmissions, so I learned from a friend, using a three-speed stick shift. I tried to shift from first to second, but it wouldn't work.
First and third
My friend explained that it was tricky getting it into second, because the transmission wasn't quite right, but that "first and third is all you need, Doyle."
In poker, first and third is truly all you need. If you change your tactics gradually, opponents will adapt and you're not doing yourself much good. Other players can chart your course. It's sudden changes that leave opponents baffled. Remember, when you shift gears suddenly in a poker game, from the lowest to the highest or vice versa, opponents don't know right away that you've done it. There's a lag during which they have to recognize the change and adjust to it. During that lag, you have the advantage.
I remember competing long ago against a fairly decent player named Bill. If you could say one thing for him, it was that he was steady. He didn't vary his game much, and although he probably broke about even, he was easy for the best players to beat, because he was so predictable.
Adjust
Then one night after about an hour of playing conservatively, Bill just opened up completely, bluffing, raising, getting maximum value out of his better hands. It took us all by surprise and in the time required for us to adjust, he had gathered a mountain of chips. Then, without us noticing immediately, he was back to his normal conservative game.
That worked in his favor, too, because we were calling him with weaker hands than we should have, thinking he was still in third gear. Unfortunately, he'd shifted to first. Then, later, he shifted back to third again, leaving us lost in the lag. Bill played a great game that night and was the biggest winner.
Accident
Oddly, when I was chatting with him later away from the table he apologized for his poor play. He said he'd lost emotional control that night because he'd had a fight with his wife and learned his son was flunking college. "I'm ashamed of how I played," he confided. He explained how he'd forgotten his discipline and played too aggressively, but then would catch himself and play tight until he forgot again and played too loose. I almost laughed out loud. Bill had played the best poker of his life and it was an accident!
He told me he was taking poker more seriously now and had resolved never to let that breakdown be repeated. He was true to his word, and I never saw him play great poker again.
But Bill had demonstrated the power of shifting gears suddenly, high to low, first to third. I still remember my friend teaching me to drive and saying, "Don't worry about second, Doyle, 'cause first and third are all you need." — DB