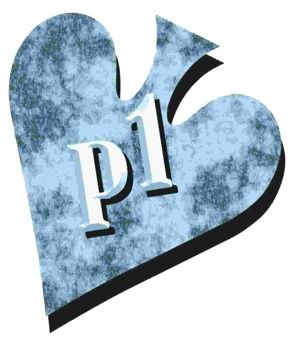 ---
Note: Not at the old Poker1 site. A version of this entry was first published in the London Telegraph in 2005.
Historical note: The following explanatory note didn't appear in the series, but was sent with each column as submitted.
Doyle "Texas Dolly" Brunson stands unchallenged as the most celebrated poker player who ever lived. In 2005, at age 72, he won an unprecedented 10th championship gold bracelet at the World Series of Poker. He is among the few living members of the Poker Hall of Fame, and his books  are the bibles for poker professionals.. Through www.poker1.com and www.doylesroom.com, Brunson has teamed with Mike Caro, today's premiere poker educator, to offer a free learning experience to players worldwide. This column is founded on  those collaborative teachings.
---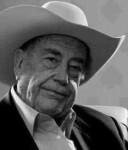 Ever hear of a game called Kansas City? It's a form of five-card draw lowball where the worst conventional poker hand wins. The "best" hand you can get is 7-5-4-3-2 of at least two different suits. You don't want straights or flushes, because those are high-ranking poker hands and, therefore, poor in Kansas City (also known as Deuce-to-Seven).
Anyway, back in the 1970s there was a lot of Kansas City played, especially along the Southern poker circuit. One of the games was in Sam's basement, but we all tended to avoid those Thursday and Saturday night sessions whenever anything else was available.
The reason for our reluctance to attend Sam's poker game was Sam himself. It was a reasonable size game where one or two thousand won or lost was within the expected range. What we didn't like was Sam's habit of quitting his own game anytime he was winning big.
Now, I believe a player has the right to quit a poker game anytime he feels like it. You don't need an excuse and none should be demanded. But, you know, the host of the game has a different responsibility. It's rude for him to win and quit early like Sam did.
Etiquette
Even more annoying, he made excuses each time he quit. And they weren't very good ones. Once he pretended that he was having an "ulcer attack," but weirdly he grabbed his head to demonstrate his agony. Sometimes he'd not only quit but send the rest of the players home early. I guess that's about as impolite as you can get in the book of poker etiquette.
On this particular night, he was winning again. Oddly, he tapped a can on a pipe above his head. We asked him what he was doing and he just said, "It was just an accident."
But, sure enough, a minute later his wife Linda comes tripping downstairs on queue and yells, "Honey, Ruffian just brought home a bad hot dog and ate it. He's really sick. We need to rush him to the vet." She winks at him secretly, but most of us saw it.
Trap
So, Sam looks real concerned about his dog, but it's bad acting. He says this is his last hand. Well, like the improbable script from some bad movie, I'm dealt the very best Kansas City hand possible: 7-5-4-3-2. I  bet $15, Sam raises $40, and I re-raise $100. He calls and draws one card. OK, so I think about this and decide to set a trap. I check.
He bets $1,000, so I raise the rest of the money he has in front of him — about $2,000. Poor Sam. He's made 7-6-4-3-2, the second-best possible hand.
After he loses, his wife wraps her arm around him in sympathy, but she doesn't seem sufficiently in tune with his misery. It had been the biggest pot ever lost in Sam's basement game.
Again she winks at her husband and says, "We really need to take care of Ruffian."
"Not now! Sell me some of them chips, Doyle," he demands, extracting $500 from his pocket.
Now Linda looks confused. "Should I take Ruffian to the doctor now?" she persists.
That's when Sam completely loses his composure. "Linda! Get out of here and let the dog die!" he screams.
Word of this event spread and for many months after that, whenever a player prepared to leave, someone would invariably say, "Don't quit yet. Just let the dog die." — DB