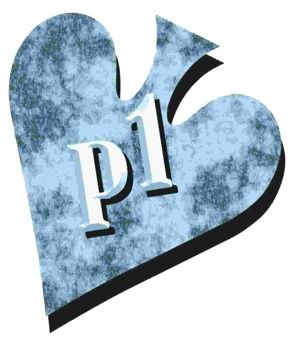 ---
Note: Not at the old Poker1 site. A version of this entry was first published in the London Telegraph in 2005.
Historical note: The following explanatory note didn't appear in the series, but was sent with each column as submitted.
Doyle "Texas Dolly" Brunson stands unchallenged as the most celebrated poker player who ever lived. In 2005, at age 72, he won an unprecedented 10th championship gold bracelet at the World Series of Poker. He is among the few living members of the Poker Hall of Fame, and his books  are the bibles for poker professionals.. Through www.poker1.com and www.doylesroom.com, Brunson has teamed with Mike Caro, today's premiere poker educator, to offer a free learning experience to players worldwide. This column is founded on  those collaborative teachings.
---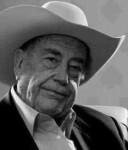 Most players believe that in poker you've got to keep plodding along, sitting down night after night and taking your chances. I used to believe that, too.
But many years ago a reporter asked me a question that I answered automatically and answered wrong. She wanted to know, "Is there any way you can know in advance if you're likely to win?"
Automatically, I said, "Not really. It's all part of the suspense." But a little while after the interview I started thinking back on my poker career up to that point. Piecing my poker history together the best that I could, I began to understand something that both intrigued and mystified me.
Most times I'd sat in a game feeling positive, I'd won. And most times I'd felt doubtful, I'd lost. I puzzled over this for a while and the truth seemed to gallop toward me, like a cowboy coming through the mist.
Just another game
I realized that there weren't any psychic or mysterious powers at work here. No witchcraft. No superstition. There were real reasons why I won when I expected to win and lost when I was uncertain. Maybe we can best understand this by thinking about team sports. Coaches want to know everything about the condition of their athletes. That includes psychological condition. Few poker players, on the other hand, deeply examine their condition before entering a game. They just barge in, giving no thought about whether they're prepared to handle the task. It's just another game in succession, and they treat it like the next deal of the cards. Maybe they'll be lucky; maybe they won't.
They make the mistake of thinking that they can play almost as well if they're impaired – if they're sick or tired or emotionally damaged. They can't.
Subconscious
You need to examine yourself before each game, just like a coach might examine a player on his team. And you've got to be willing to put yourself on the injury list, to make yourself ineligible, if you're not fit to perform. You need to be brutally honest with yourself. When your subconscious mind tells you things aren't right, listen to it. If you play anyway, you're apt to lose. And that's your fault.
So, I sat down and pondered what obvious things I would ask someone else I were backing, before letting him play in a poker game, using my money. I developed a short list of key questions.
Checklist
You might want to follow the quick checklist I developed long ago. Ask yourself : (1) Am I tired? (2) Would I rather be doing something else than playing poker? (3) Am I feeling like I couldn't sit through a movie without fidgeting? (4) Am I angry at someone or something? (5) Is alcohol or medication interfering with my judgment? (6) Am I emotionally upset in any way? If I answer yes to any of these questions, I'll have to think long and hard before deciding to play.
And there's a seventh question that requires a "no" answer: Do I feel that I'm going to win? I believe subconsciously you often know things about your condition that aren't obvious to you. And when hidden conditions aren't right, you simply lack the confidence. You don't feel like winning is likely. Often, answering no to this question will keep me from playing. There will be another game tomorrow.   — DB