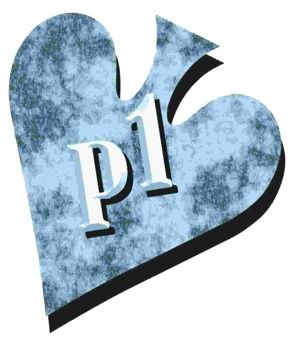 ---
Note: Not at the old Poker1 site. A version of this entry was first published in the London Telegraph in 2005.
Historical note: The following explanatory note didn't appear in the series, but was sent with each column as submitted.
Doyle "Texas Dolly" Brunson stands unchallenged as the most celebrated poker player who ever lived. In 2005, at age 72, he won an unprecedented 10th championship gold bracelet at the World Series of Poker. He is among the few living members of the Poker Hall of Fame, and his books  are the bibles for poker professionals.. Through www.poker1.com and www.doylesroom.com, Brunson has teamed with Mike Caro, today's premiere poker educator, to offer a free learning experience to players worldwide. This column is founded on  those collaborative teachings.
---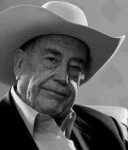 When people put together home poker games, they think about the rules and the betting limits. What they fail to do is establish a policy on lending. And, I'll tell you from experience, this policy failure can destroy poker games fast.
Let me tell you about Dean. This was in my primitive years playing poker and the stakes weren't that large. Still as juniors at Hardin-Simmons University in Texas, the stakes were big enough to be important to us.
Now, Dean was a mighty good player, but his downfall was his liberal lending policy. Every Saturday afternoon, he'd host a game at his parent's house – a game that usually lasted late into the night. He would freely give credit to any players who ran short of money. And, brother, each week they seemed to run shorter earlier.
Cautious
It got so ridiculous that a couple players showed up with no money at all, and Dean just said, "Don't worry about it." He lent them $50 each to get started. I advised him to be more cautious, but he was bull headed and kept on doing it.
Once he showed me a notebook he'd been keeping. He was owed $2,670 in total, an amount that stunned me, considering the small and friendly size of the game. Dean had an unrealistic faith in human nature that was reinforced whenever one of the impoverished students finally made good on a loan.
One day he lent $200 to a newcomer to our game. We all knew this guy's bad reputation as a deadbeat on campus. So, I privately told Dean, "I'd be a little worried about that loan."
But Dean just smiled and replied, "I'll lay you three-to-one he's good for it."
Dean's disease
And that's where Dean made his mistake. It's what I've come to call "Dean's Disease." Poker players frequently decide whether to lend money on the basis of whether they will "probably" get paid back. But that's ludicrous.
Think about it this way. If I lend players $100,000 indiscriminately on the expectation that I'll be repaid three out of four times, that means I'm going to lose out one in four times, for an average cost of $25,000 per loan. The same holds true proportionately for smaller loans. This  will almost invariably cost more than what you expect to win through solid poker play.
Beyond that, it's just bad policy and it often means players who can't afford to repay loans just quit coming. It spells the death of many home games. The host should set the standard.
So, yes, it's OK to make reasonable poker loans very selectively. But beware of Dean's Disease – lending too liberally. And, no, Dean didn't get his $200 back, and the weekly game at his house was abandoned shortly afterward. — DB