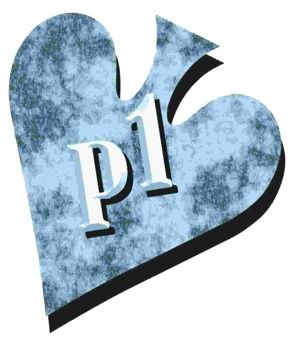 ---
Note: Not at the old Poker1 site. A version of this entry was first published in the London Telegraph in 2005.
Historical note: The following explanatory note didn't appear in the series, but was sent with each column as submitted.
Doyle "Texas Dolly" Brunson stands unchallenged as the most celebrated poker player who ever lived. In 2005, at age 72, he won an unprecedented 10th championship gold bracelet at the World Series of Poker. He is among the few living members of the Poker Hall of Fame, and his books  are the bibles for poker professionals.. Through www.poker1.com and www.doylesroom.com, Brunson has teamed with Mike Caro, today's premiere poker educator, to offer a free learning experience to players worldwide. This column is founded on  those collaborative teachings.
---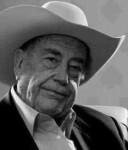 It's commendable to feel sympathetic about your opponents' misfortunes at poker. But if you act on those feelings, your kindness can harm you. Let me tell you about Elmer and Paul.
Elmer was celebrating his 50th birthday in the late 1960s in a poker game on a small ranch near Dallas. He made no secret of the fact that this was his birthday and seemed to expect good fortune on this occasion. Unfortunately, that didn't happen. He consistently played well, but his luck was purely miserable. He lost the first $1,000 after just two hands and quickly bought another $2,000.
That, too, disappeared shortly. Then, he bought $4,000. He faltered, then staged a short-lived comeback and needed to reload. This time, he carefully counted out the last of the money he had accumulated in his poker bankroll — 30 $100 bills. That $3,000 put him in $10,000 deep and if he lost that, he would be nearing a record loss for that game, which wasn't especially large, even by the standards of fifty years ago.
Unraveled
Elmer's bad luck continued. His composure deteriorated, so that he was no longer taking his bad beats with good grace. I can't say that he was being disorderly or otherwise conducting himself in the childish manner that you sometimes see losers behave. But, clearly, he was becoming unraveled. He had come into the game cheerful, in a celebratory birthday mood, smiling widely. And gradually those smiles had become less obvious until he reached a period — about $6,000 in losses — where they were forced and insincere. Now they were entirely absent.
I have the ability to tell when a man is in despair, when desperation strikes. Some opponents try to hide their hurt, so you'll never know whether the loss means a lot to them or whether their economically able to handle it comfortably. It's important to know, because an opponent who's desperate is much easier to manipulate that one who can easily accept the loss.
I judged that Elmer was hurting badly. And his chips melted right down, closer and closer to the cloth. Now he was down to his last $900. A short while later, he had only $10 left and was in the blind.
Sympathy
Paul took sympathy. There were just the two of them left, after the rest of us folded, and instead of attacking the last of Elmer's money, Paul turned two aces face up before the flop. "You've been running so bad, I'll let you have this one," he told Elmer.
And that act of generosity got Elmer started. Within a few hours, he had $14,000 in front of him and Paul was broke. Pitifully, Paul pleaded with Elmer to lend him $1,000. He pointed out that he had thrown away his aces and, otherwise, Elmer would probably have been knocked out of the game.
"I kept you alive," Paul said.
"Yes, you did," Elmer agreed, seeming genuinely grateful. "But, personally, I don't think it's right to help another player out in a poker game."
And that's a good point. A poker game is a good place to practice feeling sympathy, but not a good place to act on it. Eventually, as Paul was leaving the table, Elmer gave him $20 pocket money to go home with. It was an act of human kindness. — DB