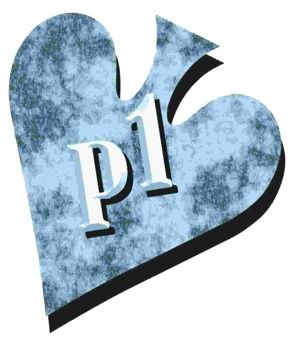 ---
Note: Not at the old Poker1 site. A version of this entry was first published in the London Telegraph in 2005.
Historical note: The following explanatory note didn't appear in the series, but was sent with each column as submitted.
Doyle "Texas Dolly" Brunson stands unchallenged as the most celebrated poker player who ever lived. In 2005, at age 72, he won an unprecedented 10th championship gold bracelet at the World Series of Poker. He is among the few living members of the Poker Hall of Fame, and his books  are the bibles for poker professionals.. Through www.poker1.com and www.doylesroom.com, Brunson has teamed with Mike Caro, today's premiere poker educator, to offer a free learning experience to players worldwide. This column is founded on  those collaborative teachings.
---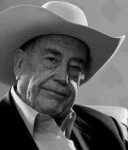 Let me tell you about Quincy. He was a young, studious player who came to Las Vegas years ago to make his mark on poker. The trouble with Quincy was this: He was a rock.
You may not know what the term "rock" means in poker. It defines a player who is very conservative, refusing to risk money unless he figures to have way the best of it. Sometimes these players can sit for hours without entering a pot. Playing as a rock can win against weak competition that generally calls too often. Then, there's frequently so much money in the pot on the rare occasions that you do get a huge hand, that it's enough to compensate for all the lesser opportunities you missed.
Being a rock isn't the right road to profit, but it can be a road to survival in the low-rent district. But, again, that assumes you're playing against weak opponents. Against world-class foes, forget it.
Gobbling up
One thing top players will take pride in doing is gobbling up rocky players alive. They'll wait for the rock to finally decide that a hand is big enough to play, then crush his spirits with a raise so compelling that courage drains away and all that remains is to fold.
Quincy was that kind of a rock. He looked studious and conservative, complete with thin-rimmed glasses. So, he got in our game. This was years ago, and it wasn't a big game by today's standards. It was no-limit with blinds of $25 and $50. That meant pots grew to be thousands of dollars large and sometimes tens of thousands, but you didn't see any million-dollar pots, as you might in the biggest games today.
Anyway, Quincy didn't play any hands until he finally decided to double my big blind in a late position. I was holding ace-ten of diamonds and I called the $50 raise. The flop was perfect for me – all low diamonds. I had a flush, the best one possible. I bet $400 and Quincy raised $1,000. That's when I moved in big with $12,000 more – enough to almost break Quincy. And I mean break him not just at the table, but leave him broke as flat as an Armadillo unsuccessful in crossing a Texas highway at night. Flat broke.
Second best
He thinks and thinks, then folds. And he shows me what he folded. Amazingly it was K-Q of diamonds – the second best hand possible. Yes, it was a great lay down under the circumstances, but why did he show me the cards? I guess it was because he was proud of his decision. But when you're a rock, you can't afford to reinforce knowledge of that fact in your opponents. They'll eat you.
And that's what happened over the next two hours. Quincy continued to be a rock. And, like most rocks bumping up against the living monuments of poker, he eventually crumbled. Sad but certain.
I guess there are two lessons entwined here. Lesson one is that you can't earn the most profit – and often can't earn any at all – by just waiting for the sure hands. World-class play is sensibly aggressive. And lesson two is that if you're going to play like a rock, you shouldn't advertise the fact. Keep it your secret. — DB