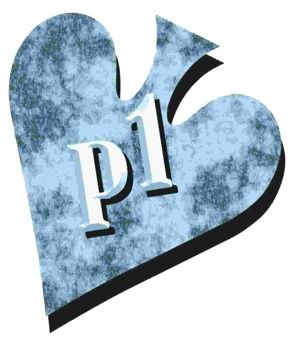 ---
Note: Not at the old Poker1 site. A version of this entry was first published in the London Telegraph in 2005.
Historical note: The following explanatory note didn't appear in the series, but was sent with each column as submitted.
Doyle "Texas Dolly" Brunson stands unchallenged as the most celebrated poker player who ever lived. In 2005, at age 72, he won an unprecedented 10th championship gold bracelet at the World Series of Poker. He is among the few living members of the Poker Hall of Fame, and his books  are the bibles for poker professionals.. Through www.poker1.com and www.doylesroom.com, Brunson has teamed with Mike Caro, today's premiere poker educator, to offer a free learning experience to players worldwide. This column is founded on  those collaborative teachings.
---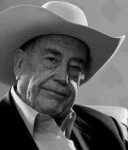 Back in Texas many years ago, a player gave me a poker book. He said, "Read it, Doyle. It will tell you how to make big money at poker."
Although I nodded gratefully, I really didn't have the time to read it. It was my junior year at Hardin-Simmons University and, in addition to my academic studies, I was well along with my basketball career, and several professional teams were already interested in me.
Sitting tight
One day, I found a moment to open the book, though. I can't remember the exact title, but it was something like, "The Learning Experiences of a Poker Master." I was appalled by what I read. The author stressed sitting tight in your seat and hardly ever playing a hand. Patience would eventually bring all the profit your way, he contended.
Well, it's true that you can beat up on some weak opponents by simply playing more conservatively than they do. But there's much more to big-league poker than that. I was already beginning to discover the truth about how to win big. And it wasn't sitting and waiting.
I knew that if you wanted to target all those chips on the table you had to go out and get them. That often meant aggressively betting and raising. Of course, you can't do that if you lack a solid background in the basics of poker or don't know which hands have an advantage under the circumstances. But if you've advanced beyond the beginner level, patience isn't good enough anymore. You need to make moves and you need to do it at the right time.
Wait
Especially in no-limit poker, you can potentially wait yourself to death. Wait until your chips dwindle to nothing. Wait for the perfect hand that never comes. Wait and be conquered. Yes, you need to be sensible about the hands you play, but as I learned in Texas, there's such a thing as being too sensible.
When I got all my expert collaborators together to create my first book, Super/System – A Course in Power Poker in the 1970s, one thing was clear. We were all gathered in a room together, all the best players in the world, and not one of us believed that the key to winning was to sit and wait. That's why we coined the term "Power Poker."
Probably the best illustration I have of the effectiveness of Power Poker is the time I was playing heads-up hold 'em, no-limit against a millionaire from Canada. I had an appointment, but just then along came one of my friends who – at the time – hadn't played much hold 'em, although he was world-class in other forms of poker. Well, my opponent was extremely tight and passive, meaning he didn't play many hands and when he did, he'd prefer to call rather than raise. This is the easiest kind of player to beat in poker.
Raise
So, I asked my friend to just raise every hand. Now, I was exaggerating to make a point. I didn't mean that literally. But he apparently took it literally. When I returned from my appointment, my stack had grown huge and my opponent had left the table broke. "Hold 'em is easy," my friend laughed. "I just kept betting and raising.".
Well, hold 'em isn't really that easy, but Power Poker can be, when you're against opponents who are scared of their own shadows. If you want to beat that kind of opponent in a no-limit game, just raise every hand. And, no, I don't mean that literally today either. But maybe I should. — DB