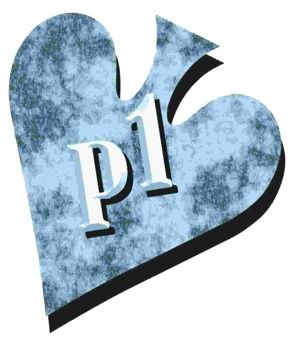 ---
Note: Not at the old Poker1 site. A version of this entry was first published in the London Telegraph in 2005.
Historical note: The following explanatory note didn't appear in the series, but was sent with each column as submitted.
Doyle "Texas Dolly" Brunson stands unchallenged as the most celebrated poker player who ever lived. In 2005, at age 72, he won an unprecedented 10th championship gold bracelet at the World Series of Poker. He is among the few living members of the Poker Hall of Fame, and his books  are the bibles for poker professionals.. Through www.poker1.com and www.doylesroom.com, Brunson has teamed with Mike Caro, today's premiere poker educator, to offer a free learning experience to players worldwide. This column is founded on  those collaborative teachings.
---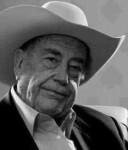 I once wrote that there are five great fears that haunt gamblers. They are: (1) The fear of getting broke; (2) The fear of getting robbed; (3) The fear of getting arrested; (4) The fear of getting cheated; and (5) The fear of not getting paid.
Of course, I was writing about my early career as a poker player in Texas and the southern United States. There were no legal casinos there to protect you against robbery, arrest, cheating, or deadbeats. You were on your own. If you always play in a licensed casino, I guess the only real fear remaining is #1 – getting broke.
But, gamblers being gamblers, not every wager you make will be governed by the niceties of written rules and procedures. So, this column mostly is about fear #5 – not getting paid.
Armed groups
This happened so many years ago, I'm not sure exactly when. I'd guess it was in the late sixties and we worried a lot about armed groups invading our games and taking our money. Games were frequently hijacked, which is the word we used to mean robbed.
The fear of hijacking got so severe that when I called to see if there were seats open in "Old Man Don's" game, he said, "Yes, but the rules have changed. There's a $20 limit."
He paused, anticipating my surprised response, which came several seconds later after I'd had time to absorb the impact of his words. After all, the game had always been sizable and played no limit.
"Isn't there quite a bit less gamble to that than our usual game?" I pressed.
"No," he quickly responded, savoring the fact that I'd fallen into his word trap. "We'll play the same game as usual, but I'll keep the results on paper. Nobody's allowed to bring more than $20 with them. Anyone that has more than that $20 limit in his possession gets barred permanently. You pass the word along – Old Man Don's game just ain't worth the trouble, if you're a hijacker."
The library
"How do we settle up?" I wondered.
"At the library," Don said. "And don't worry, I'll stand behind all payments." The idea sounded crazy to me, but since Don was fairly rich, his guarantee was good enough
Well, the game went late into the night, and it seemed new stacks of chips were ordered more often than they would have been if players actually had to use money from their pockets. When it's just ink on a notepad, it's not as painful, I suppose. The result of the game was that I won about $2,000 and there was only one loser, Phil. He owed $28,000. The biggest winner turned out to be Don himself, scoring $20,000.
As agreed, at 10 the next morning, we sauntered into the library, attempting to be inconspicuous while browsing the shelves. Only one player didn't show up. Guess who? You're right, it was Phil who owed the $28,000.
Don kept his word, paying out $8,000 and suffering the $20,000 setback by not getting paid himself. And the very next week, the game returned to cash. No credit. No pen and paper. We still had to worry about being robbed, one of the five fears on my list. But we didn't have to worry about not getting paid, also on my list.
In gambling, just like in life itself, there are tradeoffs. — DB