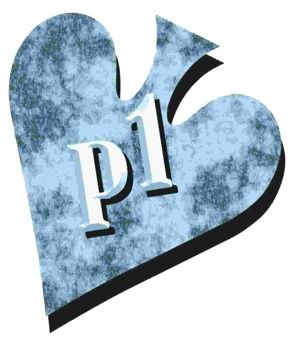 ---
Note: Not at the old Poker1 site. A version of this entry was first published in the London Telegraph in 2005.
Historical note: The following explanatory note didn't appear in the series, but was sent with each column as submitted.
Doyle "Texas Dolly" Brunson stands unchallenged as the most celebrated poker player who ever lived. In 2005, at age 72, he won an unprecedented 10th championship gold bracelet at the World Series of Poker. He is among the few living members of the Poker Hall of Fame, and his books  are the bibles for poker professionals.. Through www.poker1.com and www.doylesroom.com, Brunson has teamed with Mike Caro, today's premiere poker educator, to offer a free learning experience to players worldwide. This column is founded on  those collaborative teachings.
---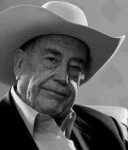 Young poker players do foolish things. I wasn't one to frequently flash money, but it seemed to be a costly habit that a lot of up-and-coming players had. Perhaps it was their way of announcing that they were somebody — before they actually were anybody.
I remember traveling the Texas poker circuit very briefly with a kid named Red. We were both in our mid-twenties. He was too flamboyant for my tastes, and I had already decided to dissolve our traveling partnership. We pulled into a small café a few hours out of Amarillo. It was Red's turn to pay the check, and he tried to impress a matronly waitress by flashing all of our bankroll of $100 bills — roughly $5,000.
The woman seemed stunned, and then recovered by saying, "You must be from Amarillo. I hear there's a lot of money there." She walked away.
Hijacked
"Why did you do that?"I asked Red, annoyed. You're going to get us hijacked. "Hijack" was the word we used back then to mean robbed.
Red said that we were in a small, friendly town and hijackings just didn't happen there. "Besides, it probably gave her a thrill," he speculated. But I noticed a couple of mean-looking kids nearby, about our age. They didn't seem to be paying attention, but I had the suspicion that they had seen Red flash the money.
We drove toward the $500 buy-in game we'd been invited to that night, hoping to extend our shaky, but growing, bankroll. It started to rain. Really rain. Torrents. My windshield wipers were failing, almost useless. I had to slow to a crawl.
Then a car roared from behind us, coming side to side. It was a newer car than mine, and I'm sure the wipers worked, so outrunning it in the rain wasn't a practical option. Besides, there suddenly was a gun pointing at us through their rolled-down passenger-side window. It didn't take me long to decide what to do. Sometimes you can't afford to face down a bet. You need to fold your hand. And, so, I pulled over.
Dying was possible
It was a painless hijacking by Texas poker standards back then. In fact, it wasn't uncommon to face machine guns and to be beaten. And dying was always possible. But this time it was just a matter of Red handing over the money and them driving off into the rain. No one was harmed. There wasn't even a scuffle.
Well, they'd gotten the $5,000, but had missed an extra $550 we kept separately in the car for emergencies. We both agreed that we'd separate then and there. One would get $500 as a buy-in for that night's game and the other would get the remaining $50 to take a bus home.
Who got what was decided by a single hand of showdown poker. I won. And I managed to quickly build that $500 into a more substantial bankroll.
As for Red, I left him at the nearest bus depot. I'm sure he was humbled by counting out the money for his ticket and hoarding a little of what was left over for food. I'm guessing he was less conspicuous about that purchase. I guess the lesson is: You can't flash a bankroll you don't have. — DB