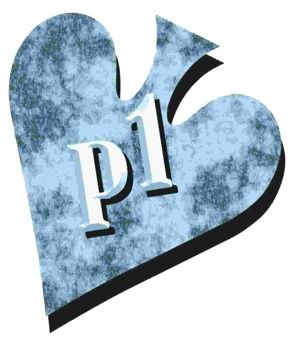 ---
Note: Not at the old Poker1 site. A version of this entry was first published in the London Telegraph in 2005.
Historical note: The following explanatory note didn't appear in the series, but was sent with each column as submitted.
Doyle "Texas Dolly" Brunson stands unchallenged as the most celebrated poker player who ever lived. In 2005, at age 72, he won an unprecedented 10th championship gold bracelet at the World Series of Poker. He is among the few living members of the Poker Hall of Fame, and his books  are the bibles for poker professionals.. Through www.poker1.com and www.doylesroom.com, Brunson has teamed with Mike Caro, today's premiere poker educator, to offer a free learning experience to players worldwide. This column is founded on  those collaborative teachings.
---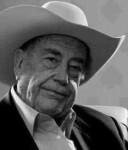 Everyone starts somewhere, and it's never at the top. If you don't like the idea of beginning at the bottom and working your way up the poker ladder, let me present the alternative. It's beginning at the top and working your way down. Now that's not a pleasant prospect, but I've lived enough years to see it happen to young players again and again.
Great musicians didn't begin by picking up a violin, taking a seat in the London Symphony Orchestra within a week, and becoming legends. They need to train. You don't wake up one day, decide you'd like to run long distances, enter the Boston Marathon at noon, and conquer the world's best-conditioned athletes. You need to train. You need to experience running, learn when to accelerate and when to cruise, how to finesse, and how to get the most out of yourself. I know. I was a star athlete in college, but I didn't get that way overnight. I had to start somewhere.
Siphon all the money
At poker, you don't decide you have a flair for the game, take a seat at the biggest limit table in Las Vegas and siphon all the money away from top pros the first week, remaining a superstar for years. Sure, it's a fantasy, but it never happened that way.
I learned poker on the road along the dusty trails of Texas. There were some great players, and I learned from them. But, I never would have survived without facing weak opponents, too. It took me years before I was ready and my bankroll was suitable for the big games in Las Vegas. I learned on the road. I got better.
I still remember a conversation I had in the sixties with Carl, a proficient player who seemed impressed with my poker and thought I was ready to try Las Vegas. "In Vegas, there are some fair games. Pretty tough, but worth your while if you can hold a few hands. You gotta pay your dues on the road and, Doyle, I think you've paid yours."
I didn't heed Carl's advice for a couple years and then I found his words to be correct. Vegas was tough and it broke me a couple times before I got the hang of it and then never looked back.
Instant stardom
Today, I see young players take fortunes to the big tables, reaching for instant stardom on their first poker excursions, only to fall flat. Soon their dreams fail and are forgotten. And you never see them again. I wonder how many of those players might have succeeded had they walked up the ladder cautiously, learning comfortably at easier and smaller games, rather than racing to the unfamiliar top rung and loosing their balance.
What I call "road games" might not actually be distant games, as they were for me in Texas. Maybe you can find the equivalent of your road games on the Internet or at your friend Fred's house on Friday night. Wherever you find it, take advantage of the training ground.
Poker is no different from other worthwhile endeavors. Short-term luck abounds in poker and it creates the illusion that anyone can win. It's an illusion that makes some folks believe they can start at the top. They can't.
In Carl's words, "You gotta pay your dues on the road." — DB