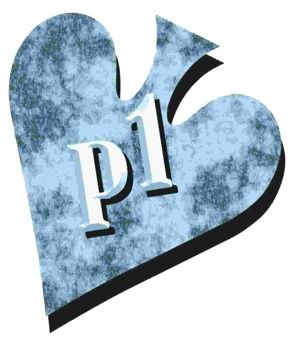 ---
Note: Not at the old Poker1 site. A version of this entry was first published in the London Telegraph in 2005.
Historical note: The following explanatory note didn't appear in the series, but was sent with each column as submitted.
Doyle "Texas Dolly" Brunson stands unchallenged as the most celebrated poker player who ever lived. In 2005, at age 72, he won an unprecedented 10th championship gold bracelet at the World Series of Poker. He is among the few living members of the Poker Hall of Fame, and his books  are the bibles for poker professionals.. Through www.poker1.com and www.doylesroom.com, Brunson has teamed with Mike Caro, today's premiere poker educator, to offer a free learning experience to players worldwide. This column is founded on  those collaborative teachings.
---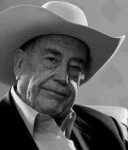 Sometimes I wonder whether I made a mistake in changing the title of my first book. The book I'm talking about became a classic. You may have heard some people refer to it as the bible of poker. I got talked into writing it in 1977 – and I didn't do it all on my own. Instead, I scoured the planet looking for the best living authorities on each major kind of poker. And these became my expert collaborators.
For draw poker, I enlisted Mike Caro; for lowball, Joey Hawthorne; for seven-card stud, Chip Reese; for high-low split, David Sklansky; for limit hold 'em, Bobby Baldwin; and for no-limit hold 'em – well, of course, I reserved that one for myself, having just won back-to-back world championships.
Except for Joey, who died tragically at a young age, all those players have stood the test of time. They read like a who's who of  modern poker authorities and world-class players. So, I'm proud of my choices. But, I'm not quite as proud of the original title.
Get rich quick
The book that you now know as Doyle Brunson's Super/System was first titled How I Made Over $1,000,000 Playing Poker. I guess I was so engrossed in playing poker at a time when the games were truly lucrative that I didn't stop to question this kind of get-rich-quick title. Looking back, it kind of demeaned the effort. So, with the very next printing, a new title appeared: Doyle Brunson's Super/System – A Course in Power Poker.
If it had been a mistake to name the book How I Made Over $1,000,000 Playing Poker, the new title also might have been a mistake for another reason. That reason has nothing to do with appropriateness of the title (it's right on the money) or its appeal (everyone seems to like it), but rather with what it did to some players.
In our advertisements, we attacked the only successful advice to date relative to how to beat poker games. At the time, most poker literature was hit and miss, consisting largely of unfounded speculation. Few, if any, of these writers knew much for sure, because they hadn't done the type of research and analysis that is available today, and because they simply hadn't had much big-league poker experience. I guess what I'm saying is their advice wasn't worth much.
We attacked advice that worked
We didn't bother to attack that kind of advice – other than to occasionally point out that it was flawed or silly or dangerous. What we did attack – as practically an advertising theme – was the advice that did work. We didn't attack it because it was wrong. In fact, we acknowledged that it was right and that it could win in most games populated by lively players. But we said there was a much better way.
You see, the only advice that worked back then was primitive. It said, sit and wait. Be more patient than your opponents. They're out there playing hands that are unprofitable, so the key to success is to play "tight."
Yes, tight was right. And it won. But it didn't win much, and it wasn't worthy of writing a poker book about, because you could just blurt it out in two words: Play tight.
Playing tight had its limits and it only extracted money from weak, loose players. And it didn't extract much. It made poker boring. So, the premise behind Super/System was that there was a better way to win. It was called Power Poker, and it meant you no longer had to sit and wait.
Instead, you could take command and terrorize opponents. We said, quite truthfully, that you could learn to "destroy your friends at poker!" But, unlike telling someone to play tight – to sit out a lot of hands and only play ones with significant edges – telling people to practice Power Poker was more complex. Power Poker was the key to winning big time, but it was also giving players permission to destroy themselves if they weren't truly devoted to making the right decisions.
Not what people think
The problem is that Power Poker isn't what most people instinctively think it is the first time they hear the term. It isn't just barging out there with any hand, beating your opponents into submission with a barrage of bets. It's knowing when you have an edge and then aggressively maximizing it. The reason world class players seem so reckless is that they're apt to fire chips like a dueling gunslinger meeting an enemy in the street at high noon. It looks like they can't wait to fire, but it's an illusion.
What goes with Power Poker is the discipline to wait until you really have an edge, then exploit it. No edge, no action. And behind Power Poker is the skill of knowing when you do have an edge. I'm afraid some players got inspired from seeing the new title of my book – not from reading it. For them just sitting down as a self-discovered "power poker" player and firing off a lot of chips is a quick way to get broke. And if my title caused that, then maybe it was a mistake. But, that's not Power Poker – and it never was. — DB