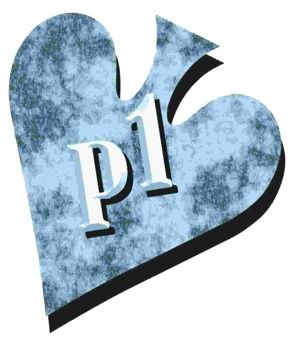 ---
Note: Not at the old Poker1 site. A version of this entry was first published (2007) in Poker Player newspaper.
---
It's the 2006 World Series of Poker and I'm in a horror film. My tournament table has temporarily been reduced to seven players. I glance at my six opponents and they're all humanoid creatures with huge and hideous green or brown eyes. Are these the outer-space aliens you see in artists renderings based on eye-witness encounters? The similarity is haunting, and I'm definitely an "eye" witness.
Fighting the urge to tremble and flee to the security of the Doyle's Room hospitality suite across the hall, I count the number of green- versus brown-eyed monsters. Three each. Do these comprise two separate cultures from warring planets? I warn myself: Don't flinch, Mad Genius. Any show of weakness and they'll surely attack.
We stare
So, I stare back, striving to convey that humans are a fierce force to be feared. On and on, I stare and they stare. Or, at least, I think they stare. It's hard to determine, because I see no pupils midst their emotionless eyes.
My familiarity with classic literature makes me more comfortable with the green-eyes aliens, as I remember Shakespeare's Othello with Iago speaking:
O, beware, my lord, of jealousy;
It is the green-eyed monster which doth mock
The meat it feeds on…
Okay, so these guys are just jealous. That's understandable, given my poker prowess. It's the brown-eyed aliens that puzzle me most. I try to seem jovial, try to swallow my fear as I query, "You guys travel a long way?"
Mostly, they remain silent, their demeanors impenetrable, but I hear a few soft snickers from behind those expressionless faces of mystery. Then, remarkably, one of my poker opponents lowers what I then discover are really eye shades. I recognize him at once! He's no menacing alien. He's an old poker pal from the 1970s, still looking a bit hippie, but otherwise human.
Reassured
Ah, so there's a spy in their midst. I am reassured. I play my game, and my stacks grow. But it's harder to play superior poker, because I can't read their eyes.
I might as well be playing online, in that regard. After a time, I realize that none of these opponents are aliens. They're just everyday poker players sucked into the vogue fashion of wearing enormous sunglasses to the poker table.
As I'd previously stated at seminars, facing an entire table of sunglassed opponents would constitute my greatest poker nightmare. Oh, no! It's become reality.
And it happens that there's a photographess behind me — or whatever the term is for a female photographer lurking annoyingly nearby.  (Don't be shy — e-mail your complaints about sexist writing to MikeStillDoesntGetIt@caro.com.)  I signal her nearer and advise, "You better snap this picture fast. The caption should be 'Caro's biggest nightmare.'"
She dutifully complies, and somewhere in the archives of thousands of photos from WSOP 2006 is the evidence I need. If any reader knows how to access this shot, let me know. I'll frame it and hang it in my office as proof that your nightmares really can come true, if you believe them strongly enough.
I understand
Where was I? Oh, I remember. I hate sunglasses in poker. There, I said it — and I'm proud. To all my friends and fans who've fallen into the habit of wearing sunglasses at the poker table, I fully understand. You're being quite fashionable, and the practice helps keep you from broadcasting tells. You look cool. Carry on.
To everyone else who wears sunglasses in a poker game, I have this to say. You're all cowardly reptiles with teeny weenies. Show some courage next time, and sit down unmasked, so I can see your eyes, just as I allow you to see mine. Fair's fair.
Unfair
Wearing sunglasses is akin to cheating. It's an unfair advantage. Maybe that's worded a bit too strongly, and I regret having stated it so bluntly. But there's no way to take those words back now. Either real-world poker should be played in burqas or it should be played as originally intended — as a social stare-down, player to player, with intense scrutiny and psychological intrigue.
I believe that those who prefer poker anonymity should play online. When you venture into a brick-and-mortar poker room, you should come prepared to do face-to-face combat. So, get out your placards and your Sharpies and write this: "Ban sunglasses now!" Now let's go picket. — MC