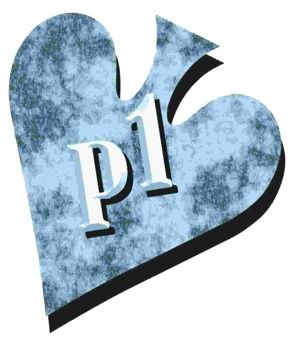 ---
Note: Not at the old Poker1 site. A version of this entry was first published in Card Player. This entry in the "Aunt Sophie" series covers poker.
---
Aunt Sophie traps a trapper
"Yoohoo, Dollink," called a cheery voice. I saw my Aunt Sophie in line at the cashier's cage of the Anaheim Casino.
"Nice," I observed. "Five racks. Lowball?"
"Nah," she sneered. "Those alte cockers don't give away nothing. This is from the no-limit hold'em."
"Which game?" I asked.
"A table in the cafeteria," she suggested, "you'll get us and I'll be there in a minute and tell you all about it."
I ordered a latte for me and tea for Aunt Sophie and a slice of Death By Chocolate, for which I knew she had a weakness. She eased into the booth just as our refreshments were arriving.
"So, all profit?" I inquired.
Hold 'em
"All," she responded proudly. "In the $100 game, $2 and $3 blinds, I started. Twice players tried to run me off the best hand. Ha! They think just because I'm a sweet old lady they can run me over. So up to $500 I was and ready to keep going when the game broke just like that. One of the ones who had doubled me up said to a bigger game would I like to go, because he was going there. Well, there were two seats open in the $400 game, $5 and $10 blinds. I had never played that big, but I thought if I put my first $100 in my wallet I'm playing just on profit and maybe a little luck I'll have. Since you have to buy just $400, there wouldn't be too many big stacks to bully me around."
"What," I demanded, "everyone had $400 or less?"
"No, tsatskeleh," she patiently explained. "Some had less, most were between $400 and $800. Except that alte cocker Marty Goldblum, who he had over $1,000. Such a slow-player he is he had to have got it by trapping players. So that schlemiel that brought me over to begin with doubled me up about the second hand when he flopped two pair and I flopped top set. Can you believe? I bet $50 into a $60 pot and he raised all in. Naturally I called. Even if he made a full house mine would have been better. He was dead to runner-runner quads. So now $800 I got. In the meantime, Marty traps the guy for his next buy-in by flopping the nut flush and just calling on the flop and turn and when the schlimazel makes trips on the river and makes a bet, finally that shmegegge raises him all in. So the guy buys another $400, and by this team oy is he steaming! So he gives me the whole thing again when I flop top set against his bottom set. And now 12 hundred it's in my stack."
The waitress returned to ask how everything was. How it was was that I needed another latte and Aunt Sophie needed another Lipton's teabag.
Limping
"So now comes the big pot," Aunt Sophie resumed. "It's my big blind and Marty is on the button. Two players limp and then Marty raises to $50. Now I know he ain't got a small pair or two big cards, unless maybe ace-king. But what do I got? Aces, that's what. Normally I reraise in this spot, but I'm out of position and I got a lot of chips, and I can trap just like Marty, so I call, and the first limper calls, and the second folds. Here comes the flop, K-9-2 rainbow. Unless Marty has pocket kings or nines, I got him beat. Nines I don't think he has, so kings is my only worry. No telling what the first limper has, of course. I want to taste the waters, so I bet $75. The opener folds and Marty calls. If he had pocket nines, he'd raise now to protect his hand because he'd put me on top pair. And he don't have deuces because he'd never raise with them to begin with. I know him. Kings maybe he's got, which he'd for sure slow-play. Maybe queens or jacks. But I don't think so. He'd probably fold either of those. Comes now a deuce on the turn. I'm still worried about pocket kings so I check to see what he does. Right behind he checks. And such a sweet little card on the river, an ace it comes. So now there's about $325 in the pot. I bet $200 like I just got lucky and hit an ace to my ace-king or ace-queen or maybe I was trying to check-raise on the turn nines full but now I gotta bet them. He thinks for a long time and raises $400. Now I know I got him. He has to have pocket kings. So I think for a long time and reraise another $400. He quickly puts me all in. I knew he wouldn't leave my last $75 and I didn't want to have to show down first."
"Clever," I offered.
"So of course I didn't turn over my cards," she went on. "He turned over those kings like they were gold.
"'You really trapped me, didn't you?,' I told him. 'You got me to bet your hand for you.'
"'Well, my dear,' he said, 'I believe you were trying to trap me with a full house. So I just let you think they were good.'
"'What a smotty you are. And my last $75 you wanted, too.'
"'All's fair, etc.,' he had the noive to say. I could see he was itching to get that pot in his stack, but technical he had to wait till my hand I mucked. So finally I turned over my cards and didn't say nothing as the dealer pushed to me the pot. I won a small pot on my button and I was just going to play till the blind. And then I saw you come in the door, so that gave me a good excuse. The poor shmendrik who had come over with me had by now gone broke and left and the game so good it didn't look no more. So I told the table I was gonna have refreshments with my nephew and up I got. And so that's how I won 24 hundred. And here I am."
I chuckled as she dug into her dessert, which had been somewhat neglected during the recitation.