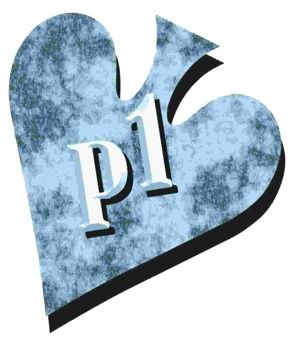 ---
Note: Not at the old Poker1 site. A version of this entry was first published in Card Player. This entry in the "Aunt Sophie" series covers pan (or panguingue), which is a multi-player form of rummy, often played for money.
---
Aunt Sophie decorates
"Dollink," urged the voice on the phone, "hurry over. I need your advice right away!"
"Who else is there?" I queried. "I hear voices."
"Oy," replied my Aunt Sophie, "always you're so suspicious. It's the internal decorator. Mr. Herbert Soiree. You've heard of him?"
"An internal decorator," I offered, "is some sort of cook. I think you mean interior decorator."
"Just like you, tsatskeleh," she returned, "a punster I'm becoming."
"That's not a pun," I offered, "it's more of a malapropism."
"Never mind the English lesson!" she snapped. "Are you coming over? I need some help picking colors. You always know what goes with what."
Opinions
As I hung up, I said to myself, I thought that was the job of an interior decorator, but kept the thought to myself. I knew that Aunt Sophie was quite capable of paying a fortune to a consultant, and then not trusting his judgment at all. Ever since Uncle Max had died, she had relied heavily on my opinions.
Aunt Sophie met me at the door of her apartment. "I'm redecorating," she said unnecessarily. I could see wallpaper sample books spread about the floor. Swatches of fabric lay about, and I smelled fresh paint. Boxes of plumbing fixtures were piled up. "Come in," she urged. "A glass of schnapps you'll take, and then give me some ideas."
I entered warily. A tall, thin man in a lavender shirt with a maroon ascot at the throat, and cream jodhpurs stepped out of the bathroom.
"Well, Mrs. Cohen," he burbled, "I do believe we'll want to go with the Warm Pebble in the bathroom. And I thought this entryway would look just lovely in a Star Fairy or maybe Abbot's Cowl. Or did you prefer the Champagne Ice?"
"This," interjected Aunt Sophie, "Mr. Soiree, is my nephew. He's going to help me decide the colors."
"Please," the decorator objected, "do call me Herbert." He bowed slightly in my direction. "I'm certainly glad to meet a nephew of this fine lady. I'm sure we'll work together very well. I just love to get a fresh slant from the younger generation on my ideas." It was a bit hard to tell his age, because I thought the fellow was wearing light makeup, but he seemed no more than five years older than I.
"Dollink," put in Aunt Sophie, "do be a dear, and help Mr. Herbert choose the best colors for the new decor. I'm going to go out to get us some Chinese for dinner, but I'll be right back."
Endless samples
I spent the next hour approving gold-plated bathroom fixtures with glass prism handles, deciding between Plum Shadow and Medici for the primary kitchen color, helping choose the oriental rugs for the living room, and looking at endless samples in hefty wallpaper books for the bedroom. I decided Aunt Sophie would not like New York by Night in her room. This was a giant photographic representation of the Big Apple at sunset, looking as if you were standing on the eighty-second floor of the Empire State Building. Taken with a wide-angle lens, it was real enough to practically give one vertigo. While we sat on the love seat looking at more sample books, Herbert's leg rested oh-so-casually against mine. I was glad when Aunt Sophie returned with the dinner.
"Oh Mrs. Cohen," raved Herbert, "your nephew has such a professional eye. I just know you're going to love what we picked out. I've got to rush on out of here, but I'll be back first thing in the morning with the workers. I hope you'll be here, too."
After the decorator left, we sat down to Szechuan and Tsing Tao beer.
"Aunt Sophie," I began, "I'm not coming over here again when someone is here, no matter who it is. That guy made a pass at me! Between the Vassarettes and the interior decorators, this place is getting dangerous."
"Tsatskeleh," she protested, "I had no idea! Grand-nieces and -nephews, that's what I want. Look, let's take your mind off this upsetting experience and talk about pan."