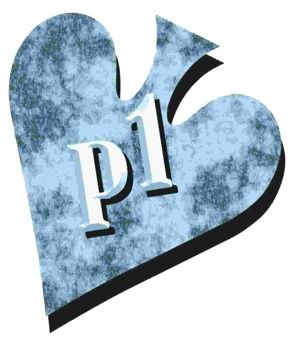 This article first appeared in Poker Digest magazine.
NOTE: When I last checked in 2018, most cardrooms were still making this mistake.
Pet peeves department. I don't understand this "pet peeve" obsession. Why does anyone need a pet peeve? Life is stuffed full of irritations and agonies, and the less attention you pay to them, the better off you are. Surely, you don't need to ponder all of these negatives, list them, sort them, and determine which one is your personal pet peeve.
That's ludicrous. To me personally, pet peeves are the single most annoying habit people have. I can't stand pet peeves.
Besides, if you must have a pet peeve, don't tell me about it. I don't want to know. Among the things we should keep secret are our poker hands before the showdown and our pet peeves at all times whatsoever.
Obsession
I don't even know how I got started on this subject. It's just that this whole "pet peeve" thing is a favorite and recurring obsession with me. If people didn't go on and on about the things that irritate them, both poker and life would be much better.
Anyway, today I want to talk about cardroom management. Specifically, I want to talk about something that costs many casinos a whole lot of money and is long-term bad public relations. I want to talk about management's reluctance in many cardrooms to start new poker games when there is a waiting list.
If there is one single thing that riles me more than anything else, it is this misguided policy. In fact, between this policy and people having pet peeves, I don't know which annoys me more.
Why keep them waiting?
Very recently, I witnessed this at a well-known casino: There were 16 names on the board for a $40-$80 hold 'em game. There were vacant tables everywhere.
I asked, "Just out of curiosity, how come you're not spreading that game?"
"Some of those names are dead, Mike. A couple guys left a half-hour ago."
"How come?"
Tired
"I guess they got tired of waiting. Maybe they went to another club."
"How many of the names on the list are still here?" I wondered aloud.
"Maybe eight or 10, but some are in other games. I think we have enough backup for the $20-$40 game, but I'm not sure. I don't want to take any chances. I haven't lost a game this year," he boasted, "and I don't want to start now." I assume that he meant he had not lost a game this year as a result of starting a new one. Fine.
Anyway, because there was no game I was interested in, and there were no names on the list for my game except mine, I left. But while I was driving home, I thought about the strange conversation that I'd just had. Hmm…
How to make more profit
A few days ago, I posted a message on the Internet discussion forum rec.gambling.poker. It was in response to a poster who was irritated because a small casino had spread a new game and the result was that the existing game became shorthanded. With a few corrections and additions, the remainder of this entry quotes my response:
Your sentiments are held by many players, and it's easy to understand your frustration. However, I believe the main mistake made by poker room managers is that they don't spread games liberally enough.
The common policy is to always "protect" existing tables by being almost positive that they will remain fullhanded when a new game is spread.
This policy is extremely costly to casinos. It also is extremely frustrating to a large segment of players who would rather get into action right now, even if the table is not full, than to wait for perhaps hours.
My advice as a casino consultant always has been: "If you never lost a game because you tried to spread a new one, you are not spreading games often enough. Try to be more reckless."
Risk
This doesn't mean that losing games is a good thing. It is both bad for profit and bad for public relations. But the unwillingness of management to risk meeting this unfortunate outcome is even worse for profit and worse for public relations.
The current situation in most cardrooms is that fullhanded games have become equated with being pampered in the minds of many regular players. So, when games temporarily have empty seats, especially as a result of a new game being spread, these players feel resentment toward management. That's because now they believe that they are not being pampered.
This strange psychological attitude, I believe, is the fault of the casinos themselves. For years, these casinos have allowed their floorpersons to vocally and publicly declare that they are not spreading a new game because they need to "protect" an old one. This propaganda has backfired.
What happens
Nowadays, what happens when a game loses even one or two players (and, perhaps, also temporarily loses its reserve list of fill-in players) as a result of a new game being called? I'll tell you what happens. All hell breaks loose. Players think there has been a poor decision made by the floorperson calling the game.
They perceive that the result violates the floorperson's own vocally declared goal of not "damaging" the other games. They believe that they are not being adequately pampered.
My over/under is that a typical casino that is conservative about spreading games could increase its direct take from table rakes or rents 15 percent by liberalizing appropriately in this regard. Of course, this percentage of gain depends on the precise working structure of the casino, its current profit margin, its fixed costs, and a lot more. But the gain of spreading games more liberally would be measurable for most casinos.
What about public relations?
I'm betting that (and I advise casinos that) the principal reason there might be an initial negative reaction to a revised policy is that players have been conditioned to enjoy only full tables. But, poker is perfectly enjoyable shorthanded (some say, more enjoyable). Once players realize that games will be started shorthanded and that they often will fill quickly, this will be the expected, respected, and comfortable procedure.
The result will be:
Players won't have to wait as often for a seat.
Players will be more apt to hang around until a seat is soon available, rather than leave in frustration.
Casinos will tend to have more players paying seat rental or contributing to the rake at any given time.
Casinos will become a magnet for additional poker players who want to get into a game quickly and have only an hour or two available.
Now, just so you get the whole picture, here are some bad things about spreading games liberally:
Some players refuse to play shorthanded, and they may never feel comfortable in games with empty seats.
Although spreading games liberally means more paying players, it is customary to charge less in very shorthanded games (five or fewer players). For this reason, casinos may not dramatically increase their revenue unless the games being spread will fill quickly.
Casinos must furnish dealers and absorb other costs for each new game spread.
Players who cannot adjust their strategy between fullhanded and shorthanded games may be at risk, and this is a negative in building a base of regular surviving customers.
Limit games are effectively larger shorthanded. That's because correct strategy requires that players enter more pots. The short-term fluctuations in outcome also are apt to be greater.
Because shorthanded games are effectively larger, it's not uncommon for a player to lose heavily in the limited time that the game has empty seats and then find it difficult to overcome that loss at a full table.
Clear
Despite the above list of negatives, and others, it's clear to me that an aggressive policy of spreading games is much better for both the players and the casinos.
Of course, it's important to spread games more liberally in the hours before business is expected to increase, and to not spread them in the hours (usually late at night) when business is expected to decrease. In those late hours, casinos should consolidate existing games. — MC