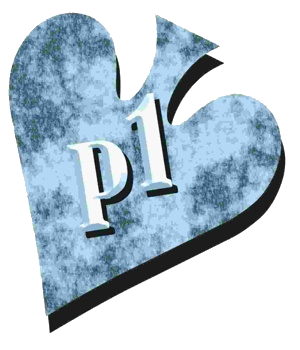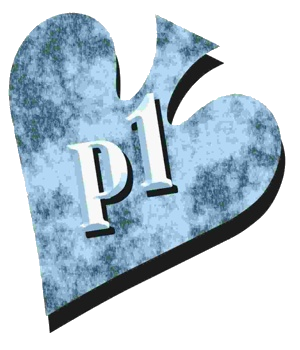 This article first appeared in Card Player magazine.
My parents, Marguerite and Peter, brought me up to be tolerant. My parents brought me up to be respectful of whatever people accomplish, whomever they are. There was never a racist utterance at my home. As an adult citizen poker player, I feel passionately, so very passionately, about everyone having the same chance to excel.
Fine. But now, at age 56, I turn to my favorite Internet forum, rec.gambling.poker, and see a discussion with the all-capital-letters title, "MIKE CARO PLAYS POKER RACE CARD!!!" It is a scathing repudiation of something I deliberately included in Caro's Book of Tells. In that book, there's a brief section where I discuss characteristics of different groups of people. Now I'm going to show you that section, so that you can decide for yourself if it's racist.
NOTE: This entry was written about 2001 and the uproar over Book of Tells has faded. Nonetheless, the issues remain real. — MC
What I Wrote
From page 55 of the new edition of Caro's Book of Tells – The Body Language of Poker ….
Chapter 1: Noncombat Tells
While the majority of tells occur during the competition for a poker pot, there is some valuable information that can be learned about our opponents when they're not involved in a poker hand.
Poker tests our perception. It also tests our logic and our competitive instincts. In a sense, it's a safe-and-sane form of warfare. Poker war is not just the competition for each pot, hand after hand. Poker war is bigger than just hand-to-hand combat, because there are important things happening between hands – things you should be observing
Besides the noncombat tells illustrated in this section, you should notice things about each player's appearance that might provide clues to future poker behavior.
Specifically, well-dressed people tend to play conservatively. Not all of them, though. Many doctors and lawyers are notorious for showing up in business attire after work and playing very liberally. And any man wearing a rumpled business suit with a loosened tie is probably in a gambling mood and will play looser than he would if that same suit were recently donned and his tie were in perfect position.
Luck and Superstition
Poker authority John Fox claims that people wearing religious amulets are luck-conscious, hard to bluff, and play too many pots. Obviously, the Rev. Fox means no disrespect with that theory, and there is probably truth in it. Certainly, players displaying good-luck charms or showing superstitious behavior tend to be more liberal with their poker dollars than average players.
Here are a few of my personal observations and those of my students. Many of those students have been women and minorities, so in no sense are these comments intended as sexist, racist, or unfriendly. In fact, in these times of political sensitivity, when people have to be extremely careful about what they say and whom they accidentally offend, I should point out that I'm bad about being careful. But, in my defense, I admire people of all races, almost all religions, and women. In fact, I am married to a woman.
As a general rule, women are harder to bluff than men. Orientals are either very skillful or very luck-oriented. There's not much in the middle. Often these tells don't work with some Orientals. Some, not all, will even act strong when strong and weak when weak, which – as you'll soon learn – is the reverse of what most players do, especially those from most Western cultures.
Relatively few African-American men play to win; most tend to gamble more liberally than other players. I've seen this become less pronounced over the years since I wrote the first edition of this book, but the tendency still dominates – giving African-Americans who choose to play poker more seriously than recreationally a key advantage. It's their opponents' preconceptions that facilitate the advantage. This goes doubly for women, whom male opponents don't usually think are competent. (I once wrote a whole book about how women can take advantage of that preconception; it is called Poker for Women – A Course in Destroying Male Opponents at Poker and Beyond.)
And why did I say that most women are hard to bluff? It's because they're playing correctly by calling much more often than males would on the last betting round. It comes after years of being bombarded by guys trying to assert their manhood by trying to bluff women. Put simply: Guys try to bluff gals too often, and gals correctly adjust and call. This makes the gals hard to bluff. So, you can often save money by not trying. And that's true whether you're a man or a woman, because women try to bluff other women too often, also, and most women know this and call these same-sex wagers.
When you're up against an unknown player, you'll earn extra profit by assuming that he or she will play as the stereotype until you learn differently.
Let's look at some noncombat tells …
Their Objection
In response to the original post defining me as racist, others added their further objections to my words, but many argued that these objections were exercises in political correctness that repress free speech all across the country.
One person wrote that my words could never be included in a book from any major reputable publisher today. That scares me. Why?
Well, here is part of one of my responses to this discussion that quickly grew to 140 messages in a couple of days. This response was addressed to the original poster …
But just to set the record straight for those who don't know, there is a statement in my book leading into the generalizations. This presents the basis upon which the generalizations are presented.
In my E-mail to you, I also explained that I, too, was not sure whether I should include the generalizations at the time of the book's first publication, 16 or so years ago, but did so at the urging of my friend, an associate editor where the book was first published. She is African-American. You had very unkind words about her and people like her. You didn't seem very tolerant of African-Americans with views about this different from your own.
Since I was brought up to love and tolerate all people, and since I genuinely don't harbor any bias whatsoever, I will not yield to the political correction (yes, I said "correction") that's sweeping the country and keeping intelligent speakers of your race and mine from being heard even on major college campuses.
I agree that my words in Book of Tells are not in vogue today – but they are not racist words. The racism is in the silence that surrounds them.
Straight Flushes,
Mike Caro
Another of My Responses
And I wrote this to another poster who thought I had accidentally stumbled …
I knew exactly what I was saying and what I was doing. I did it specifically because I will NOT yield to the "political correction" police.
The original poster protested the statement long BEFORE the new edition of Caro's Book of Tells was published, not after. I included it anyway. I like what I said. It makes sense to me.
I also know how to avoid confrontation when avoiding it is important. I'm among the top 10 masters in that area, according to David Sklansky. (Note to Card Player readers: This is an inside joke, because David has expressed on the same rec.gambling.poker forum that he thinks I'm too diplomatic.) So, I think it's fair to assume that in this case, my words were intentional and I recognized their significance. That assumption would be factual.
The important thing here is the statement elsewhere in this thread that other publishers would not allow my wording. I agree, and that's the saddest thing about America today. You will never know what intelligent people think, because they dare not speak it, and if they speak it, it will not be heard.
You see, the subtle evil here is that people genuinely stop having nonapproved thoughts, because they are punished for them. And the universities become places of indoctrination, and the media joins the cause, and entertainment becomes propaganda. And you dare not think. You dare not.
And eventually you have something like the Cultural Revolution in Communist China repeated in America, but it happens not through military force, but through psychological manipulation.
And I will not be a part of it.
Straight Flushes,
Mike Caro
My Campus
A couple of years ago, I founded Mike Caro University of Poker, Gaming, and Life Strategy. Since then, it has published books and videos, held classes and seminars, and introduced hundreds of new players to poker. It has a "campus" at Hollywood Park Casino near Los Angeles and an online campus at planetpoker.com. But it isn't a real university. Who are we kidding?
It's just a name that I chose to tie all of my research and teaching together. But I like the name. I like the fact that MCU has been widely cited as a "university" without much journalistic scrutiny. Who cares? You know what I care about? I care that all of this political correction that is sweeping "real" campuses has not caught on at my university. It isn't welcome here. I'm trying to keep PC out of poker. But everywhere, important minds disagree with my thinking. They believe I should think and speak as they do.
What do you think? — MC