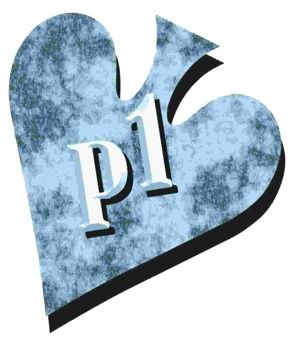 ---
Note: Not at the old Poker1 site. Originally published (2007) in Bluff magazine.
---
Okay, it's time for some tough love. I can't keep teaching you winning poker techniques unless you grasp the ugly truth that governs every bet. I'm talking about this: Every time you make a wager against an opponent, the net outcome for both players is negative. That's true in poker and other forms of gambling pitting player against player. In a minute, I'll explain why.
First, we need to discuss a related topic. Money you don't lose is just as important as money you win. I'm guessing that you immediately agree with that statement. Money is money, you reason. But in the heat of poker combat, hardly anyone grasps the significance. Night after night I've seen players get behind and begin to break down emotionally. When the original buy-in was $500 and they find themselves losing $4,450, they stop caring about whether they end up cashing out $4,300 behind or $4,600 behind. It feels the same. Same emotional result. Same agony.
All that matters for most players at that moment is getting even – or, at least, recovering to a point where pain is diminished. Common sense strategy collapses. But you should play poker with exactly the same critical decision making, whether you're winning big, about even, or buried. It matters equally in each case. Here's the proof…
Rewriting poker history
Suppose you're fairly new to poker and decide you've acquired enough skills to play professionally. You test yourself for a year, but things don't go as you'd hoped. Your adventure has seen you lose $200,000. Okay, now I pop up and say, "I can rewrite poker history and make you even for the year."
You seem stunned and unconvinced. But then I explain that I'm the god of poker (which, for the record, is actually true). So, you listen as I continue: "There's only one thing I need to know from you. Would you rather I rewrite your poker history by adding a little extra to each win you had last year, so you'll break even? Or would you rather I subtract a little from each loss, so you'll also break even?"
And you blurt, "Either way. What difference does it make?"
Now, there's the point. It doesn't matter whether I add to each win or subtract from each loss. The year-end result is the same. So that's why you need to understand, not just intellectually but emotionally, that money you don't lose is exactly the same as money you win. And you need to start playing accordingly.
Frightening concept
Fine. But today we're going to examine a frightening concept that says that money you don't lose is actually more important than money you win. In order to understand this, you need to imagine that you were offered a coin-flip bet by a friend. Each of you had a $1,000,000 bankroll, a substantial sum gathered over 20 years of dedicated poker play and representing your entire worldly worth. Your friend, Paul, says, "Let's flip a coin for $900,000."
Suppose that, on an impulse, you accept this wager. Since there's no expertise involved in the coin flip, you correctly reason that the outcome is fifty-fifty and both players, you and Paul, are equally skilled. You might also think that this is what mathematicians would call a "zero-sum game." That means that every dollar lost is exactly balanced by a dollar won, so there is no net win or loss. But I believe there is a net loss!
In order to see this net loss, you must look beyond the dollars exchanged. You must ask yourself what the effect of the wager will be. If you lose the coin flip you'll have only $100,000 and Paul will have $1,900,000. Your future will have been brutalized. Paul's future, though, will have been enhanced nicely, but not overwhelmingly. The point is that in the real world, any wagers among equally skilled opponents invariably cause net harm.
Significant edge
Although it's occasionally okay to hone your skills against tough opponents, this is a costly endeavor – even if you have a small advantage. Remember, rakes, table rent, dealer tips, travel expenses, and other costs will factor against you. You'll also be wasting time that you could use more profitably. Income taxes also mean that money won never equals money lost, unless you can fully deduct the loss from money already won. Put it all together and you usually don't want to wager unless you have a significant edge.
Think about it and you'll see why halving one bankroll to make another 50 percent larger is a bad gamble for everyone. That's one reason why you need to seek the best games with the biggest edges if you want to succeed at poker. — MC