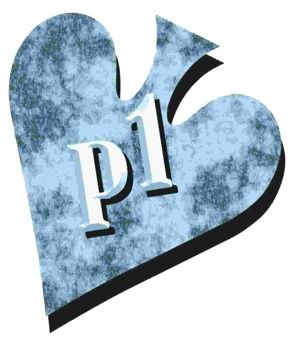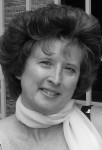 I worked hard to get Mike Caro interested in doing poker lessons using Skype (which is free). He'll be able to get to know you personally, assess your poker skills, and pinpoint areas where you can potentially make a lot more money — or even turn a losing career into a winning one.
---

By purchasing above, at this greatly reduced price, you agree that:

1.
You have read the accompanying explanation written by Diane McHaffie.

2.
You will uphold the integrity of poker and not cheat or engage in collusion.

3.
Although you won't be identified and your image or voice won't be used, your experiences with Mike during these lessons might be shared in various writings, lectures, and products.

That's it!

---
As the legendary Doyle Brunson says, "Mike Caro has taught more players to win than anyone in history."
The Mike Caro method
One thing you should be aware of is Mike's acclaimed method of teaching. Usually, it will be exactly what you'd expect — Mike instructing you about how to play poker to win. But, if you're like me, small parts of it will shock you at first. Every once in a while, he might ask you to teach him! And he'll help you focus with questions.
After he determines what you believe about an aspect of winning poker strategy, he'll give guidance, offer insights, and make corrections. This method is so powerful, when used in his unique way, that you won't believe how strongly correct concepts and strategy become part of your everyday poker game.
He'll also help you with motivation and getting your mindset just right when you sit at a table. You'll learn powerful concepts that apply to all forms of poker, but these special lessons only use hold 'em for teaching them.
With Mike Caro, you don't get guesswork, you get answers from the world's foremost authority — answers based on his decades of research and experience.
Small "gotcha"
Are there any "gotchas?" Just one. Mike reserves the right to record your Skype sessions, phone conversations, and email exchanges and to use material from them in the future. He won't identify you personally, though, or use your images or your voice without your permission.
If you're okay with this provision, I doubt that an opportunity like this will ever come again — at least not with Mike Caro.
I'll do my best to set you up with as many sessions as you require — from one to dozens — but Mike's availability is limited, so we might need to be creative with scheduling.
Just click below to contact me and I'll reply quickly. Or order now and I'll get back to you promptly by email about your priority scheduling.
— DM
— Contact Diane about Mike Caro poker counseling by Skype —
NOTE: Skype accounts are free. If you need to test your connection, Diane will help you do that for free, prior to your first lesson with Mike. You can also opt for phone or email lessons, instead.
---
Diane McHaffie is Director of Operations at Mike Caro University of Poker, Gaming, and Life Strategy. She has traveled the world coordinating events and seminars in the interest of honest poker. You can write her online at diane@caro.com.
---
Mike Caro promises —

I'll do everything I can, using every resource available, to help you:
✓ Select the right hands to play ✓ Read tells right
✓ Take full advantage of your opponents
✓ Fold unprofitable hands ✓ Never go on tilt
✓ Understand poker's most privileged secret weapons
✓ Adopt a powerful winning strategy
✓ Bluff appropriately ✓ Trap opponents
✓ Become the one force to be reckoned with at the table
✓ Take command by betting, calling, and raising correctly
✓ Use trick plays only when they make money
✓ Manipulate opponents… and ✓ much, much more.;

— Mike Caro
---
---
---