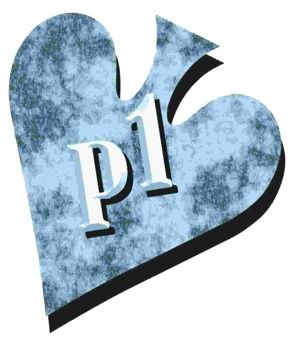 ---
Note: Not at the old Poker1 site. A version of this entry was originally published (1992) in Card Player magazine.
Added to the Poker1 archives in 2014, mainly for historic purposes. Still relevant, in part.
---
If you picked up this issue of the Card Player as soon as it arrived, you might still be able to make my seminar Thursday night at the Bicycle Club Casino. Check your calendar. Is it after July 30? If not, check your watch. Did the little hand pass seven? No?
But that's not what I want to talk about. Ninety-six percent of you got your Card Player too late. Over the years, many world-class players and even world champions have attended my seminars. Despite that, the majority of skilled players will decide not to attend this one, even though they heard about it. Some of them have been winning for years and figure they don't need any special assistance. They think they should be doing the lecturing, not the listening.
Maybe so. Some say I'm an egomaniac who's always right. But, I say, if I'm always right, why shouldn't I be an egomaniac? Truth is, I'd be proud to listen to skilled players lecture on poker. Much of what I've discovered, most of what I've analyzed and spent years running through computers, began with the wisdom of winning players who were gracious enough to exchange ideas.
Nobody has a monopoly on poker truth. Lots of notable players come to my seminars. For me, that's a great honor, but I've never believed that they came because they felt inferior. They came seeking extra edges. Simply that.
A humble confession. Often players write about how much this report of mine or that advice of mine helped them. They say thanks, and I'm grateful. It's nice that they think I'm smart, but let me tell you something. Take names like Newton and Einstein. When you compare what I say to what they've said, obviously I'm going to look good.
But, you know what: This planet Earth is just a speck in the universe. Out there might be untold millions of civilizations, each billions of years more intellectually advanced than we are. They may be able to look at a tough poker problem and grasp all its dimensions, every nuance, every contingency in coming up with the perfect strategy.
To them, I may seem merely way above average.
And in conclusion… Some of you are smart enough to invent the wheel. But you don't need to if it's already done. Some of you can easily do your own poker research if you have the time. But, you don't need to if it's already done. So, you see, my friends, there's no disgrace in learning from the toil of others.
I never said you couldn't beat me at poker. Maybe you could. I never said you don't know more about poker than I know. Maybe you do. I never said you shouldn't be giving the seminar yourself. Maybe you should. All I ever said was that those possibilities are extreme long shots and that when you attend my seminars, I feel honored.
And I do.  — MC