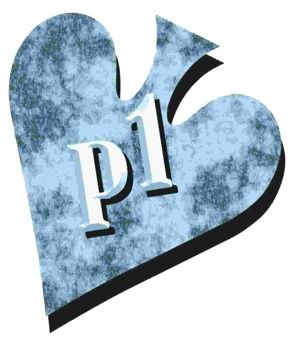 ---
Note: Not at the old Poker1 site. A version of this entry was originally published (1993) in Card Player magazine under the title "Doesn't anyone agree with the Mad Genius about this?"
---
Players and writers have asked me to take the lead in urging cardrooms and casinos to adopt a uniform set of poker rules. Sometimes these requests have come in person, and sometimes in print. About 1982, Eric Drache (the famed tournament director) and I hosted a meeting of Nevada poker room managers in an attempt to standardize rules. Much talk. Some giggles. Nothing. happened. I'm not interested any more.
I already wrote rule books for three leading cardrooms. In 1978 I created one for the now-defunct Horseshoe Club in Gardena. By the way, this club was not affiliated with Binion's Horseshoe.
Sometimes I find bits and pieces of that effort in other rule books. "Management reserves the right to make decisions which are in the best interest of the game. Therefore, under special circumstances, it may be decided to award a pot to a player who is clearly entitled to it, even if a technical interpretation of other rules would dictate a contrary decision."
I'm very proud of those words, which were intended to keep players from unfairly stretching rules (or "shooting angles") to gain an advantage. I'm glad that wording has been widely copied and, as far as I'm concerned, it's now public domain.
Another rule you may have seen. As I travel the country, I notice other rules that are clearly adopted from my 1978 contribution to the Horseshoe Club. Does this sound familiar? "By taking a seat in a poker game, you agree that management has the last word on who may play and how they may play. Cheating of any kind is forbidden, and even the mildest forms of partnerships are considered serious acts of misconduct. So that you and other players may be protected fully, management insists on extraordinary rights to conduct games, exclude players, interpret rules, and enforce decisions."
Why I'm no longer interested in rules. I'll never endorse or contribute to another rule book unless it contains both of these controversial rules:
1. Cards speak Nothing you say about your hand should ever be binding. Although opponents who repeatedly miscall hands can be annoying (and should be barred in accordance with the rules I've described), you must get in the habit of ignoring speech and looking at cards.
2. Chips speak. You might allow some exceptions for no-limit poker, because it sometimes takes too long to move chips into the pot But in limit games, bets and raises should be determined only by chips in the pot. Verbal declarations should mean nothing. Any announcements should be treated just like a sneeze. Say, "God bless you," and wait to see their chips.
I still care about you, even if you disagree. But I'm not yielding on this. It's easy to misunderstand what an opponent says. Everyone should get used to waiting to see cards spread on the table and waiting to see chips placed in the pot.
So, I'm not writing my next rule book until I get my way. I'm stubborn, and I can hold my breath a long time. — MC