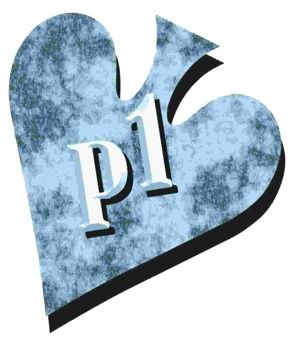 ---
Note: Not at the old Poker1 site. A version of this entry was originally published (1993) in Card Player magazine.
---
Many experienced hold 'em players believe it's usually profitable to call in an early position with a small pair. I say it ain't so. Consider this:
1. It's almost never correct to call first with a pair of deuces, threes, fours, or fives from a middle position. That's because in order to have an expectation of profit, you must face a long line of potential callers. In a middle position, after several players have already passed, that line simply isn't long enough.
2. Unless you're in a blind position, that small pair is seldom profitable to call with if someone raises before the action reaches you.
3. If you enter the pot, you're hoping to see a lot of players call (but not raise), then you're hoping to flop trips, and then you're hoping your hand wins. In fact, you're hoping for too much.
4. Too many players act as if a pair of deuces comes with a guarantee that if you flop three of a kind, you'll win the pot. Don't you act that way! Not only might you flop trips and later get them drawn out on, but also, rarely, you might flop trips at the same time someone else flops bigger trips or a flush or a straight. Or, if they don't flop it, they might still make it and beat you.
5. Some players see only a small difference between a pair of deuces and a pair of sixes. But you don't need to suffer a set-over-set flop to see the difference. A horrible thing that often happens is that you end up against just one opponent and so you don't fold. In that case, you can lose an extra bet or two when neither hand helps and you showdown the smaller pair, or when the board contains one large pair, or—significantly—when the board contains a big pair and a small pair, such as kings and threes.
In that last situation, your opponent will proudly show his kings and sixes, and you'll have to play the board.
To make it even worse, occasionally three-of-a-kind larger than your pair will land on the board. In that case, anyone with a pair other than deuces will beat you. For instance, if you hold 3-3 and the board is K‑3‑5‑5‑5, you flopped trips, but ended up playing only one three. A single king would annihilate your hand!
The voice of an idiot: In general a small pair isn't as good as you probably think it is, even in a loose game, even with nine opponents still to act, even if those opponents seldom raise, even if you can outplay them beyond the flop, and even if a little voice inside your head is screaming for you to barge into the pot.
I've said it before, and I'll say it once more. My research shows that, in many cases, from an early position, pairs smaller than sixes do not show a profit in a typical game against average opponents. Deuces and threes definitely don't. Am I talking limit or no-limit hold 'em? I'm talking both. So, stop playing tiny pairs.
What happens if you don't take my advice on this? Not much. If you're a winning player, you'll earn a little less in the long run, but it won't change your lifestyle. But why squander that extra profit you could have used to buy sardines? You see what I mean? — MC