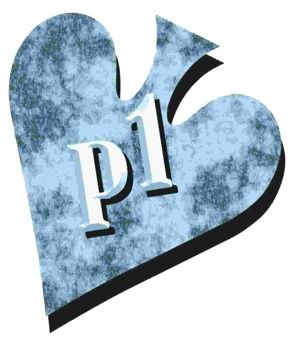 ---
Note: Not at the old Poker1 site. A version of this entry was first published in Poker Player newspaper in 2010.
This is part of a series by Diane McHaffie. She wasn't a poker player when she began writing this series. These entries chronicle the lessons given to her personally by Mike Caro. Included in her remarkable  poker-learning odyssey are additional comments, tips, and observations from Mike Caro.
Diane McHaffie is Director of Operations at Mike Caro University of Poker, Gaming, and Life Strategy. She has traveled the world coordinating events and seminars in the interest of honest poker. You can write her online at diane@caro.com.
---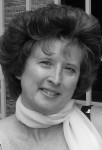 Lessons from MCU
— With bonus content by Mike Caro (pending) —
Lesson 166: History lesson – Part 2
Today we'll continue our poker quiz.
Which three Hall of Fame poker players reached an untimely demise while playing poker?
(a) Wild Bill Hickok
(b) Jack Straus
(c) Edmond Hoyle
(d) Nick "The Greek" Dandolos
(e) Tom Abdo
(f) Johnny Moss
Answers:
Tom Abdo – After being walloped by a heart attack in the middle of a poker game he asked an opponent to tally his chips and hold his seat, assuring him that he'd be back. Unfortunately, he was unable to return as planned, permanently leaving poker forever later that evening. He was inducted in 1982 to the Poker Hall of Fame.
Jack Straus – A heart attack claimed him during a poker game at the Bicycle Club in California in 1988. Nicknamed "Treetop" because of his impressive 6'6" stature, he was known for his embellished story telling.
Wild Bill Hickok – He was shot in the head during a poker game in Deadwood, South Dakota.
Who was the 2009 Poker Hall of Fame inductee that was also a television announcer for the WPT?
(a) Phil Ivey
(b) Tom McEvoy
(c) Mike Sexton
(d) Daniel Negreanu
Answer:
Mike Sexton – well-known announcer for the WPT, has gone to bat for poker in the legal arena, fighting for our cause, and has contributed many innovations as one of poker's foremost ambassadors. He was also a respected player and one of the first to establish an online poker charity site.
Who among the Poker Hall of Fame inductees has made it to the most WSOP final tables and triumphed with the most WSOP winnings?
(a) Doyle Brunson
(b) Phil Hellmuth
(c) T. J. Cloutier
(d) Bobby Baldwin
Answer:
Phil Hellmuth – known as "The Poker Brat" was inducted into the Poker Hall of Fame in 2007. Until 2008 he was the youngest competitor, at 24, to win the WSOP Main Event. That distinction went by the wayside when Peter Eastgate seized the label from him. However, Peter didn't retain the title very long, as Joe Cada, 21, stripped him of it in November 2009.
Who, of the Poker Hall of Fame inductees, is responsible for the famous poker adage, "A chip and a chair?"
(a) Doyle Brunson
(b) Jack Strauss
(c) Puggy Pearson
(d) Nick Dandolos (Nick the Greek)
Answer:
Jack Strauss – He was rising from the table, defeated, after losing all of his chips in a pot, ready to walk away, when he discovered one lone chip that hadn't been in play. He sat back down and continued playing, winning the 1982 WSOP main event to the tune of $520,000 from one lone $500 chip. Amazing!
Which legendary poker player, also known as "The Godfather of Poker" won his memorable entry into the Poker Hall of Fame in 1988?
(a) Johnny Moss
(b) Doyle Brunson
(c) Billy Boyd
(d) Jack Keller
Doyle Brunson – also known as "Texas Dolly." He is a man I immensely admire and respect. Doyle's poker career was mainly due to the result of an unfortunate accident. Were it not for that accident he would probably have been a famous basketball player. However, Doyle was not defeated by circumstances but triumphed to become a true legend in the poker world. His Super/System books I and II have become every poker player's must-read books. He's a force to be reckoned with at the poker table or even online. I was once honored to sit next to him in an online bounty tournament at Doyle's Room.
Many poker names have been instrumental in bringing poker out of the saloons of the old west, the backrooms of businesses, and kitchen tables. They're helped it soar beyond a bad reputation to become the respected, sought-after profession that is now viewed on TV with such eagerness and excitement.
Many poker players have sought and found their new niche in life, accumulating impressive bankrolls and making household names for themselves. They have fought hard to get where they are now, honing their skills and learning from the masters.
However, there are just as many who have seen their dreams and bankrolls go by the wayside. Many have given up after disappointment, seeking a new dream elsewhere. Perhaps poker wasn't for them.
Maybe you are one those who crave the excitement, the rush of adrenaline, when you pull in a pot. You have the career of a lifetime with the chance to travel, to set your own hours, and to meet new people. You hope for the possibility of feeling the all-consuming triumph when they hand you the bracelet and dream of the time that your name is called to become one of the inductees into the Poker Hall of Fame. It could be within your grasp if you remember Mike's words "Play your best game always." — DM
Next entry in Lessons from MCU series (pending)