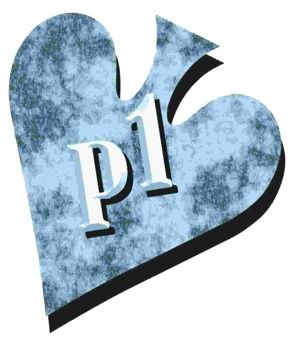 What is a 1-minute audio?
At Poker1, it qualifies as a "1-minute audio" if Mike Caro's main broadcast is from 30.1 seconds to one minute and 59.9 seconds.
There is a 10-second music-with-voice lead-in and four seconds of sound at the end that are not counted.
---
♠ Mike Caro ♠
1-minute audio: All-in with big slick
TYPE

Poker

RUNNING TIME (minutes:seconds)

1:28 / Core 1:14
Mike Caro transcript…

To follow the text of Mike's audio, use the bar
at right to scroll down when necessary.

Audio title: All-in with big slick

[Begin standard intro]

This is Mike Caro beaming
directly to you from Poker1.com.

[End standard intro]

↓ ↓ ↓

In hold 'em we call ace-king big slick. Should you go all-in? Obviously it depends on your opponents, on stack sizes, and more.

But, one of the biggest common mistakes in hold 'em is to call all-in with ace-king. When you do that you have to hope your opponent has a small pair or worse unpaired cards.

You're at a disadvantage against any pair. And if it's kings, your hole is deep. If it's aces, your hole is hell!

Most times opponents have exactly aces, kings, queens or, rarely, jacks. And you're at a disadvantage no matter which!

If your ace-king isn't tied, you better be facing a silly bet or a bluff. You must fold!

But, here's the deal, you can move all-in first with ace-king! Then those same terrible choices apply to your opponent and not to you. So, you can often move all-in first with big slick, but you should seldom call an all-in bet with it.

This is the Mad Genius of Poker, Mike Caro, and that's my secret today!

---
Bonus notes
Before any action, if you hold ace-king and an opponent has a pair of aces, kings, or queens, it's exactly 50 percent that the opposing hand is queens.
That's because there are six combinations of each pair in the beginning. But after you're dealt an ace and a king, there are only three combinations remaining for each of those ranks. — MC
---
---
---