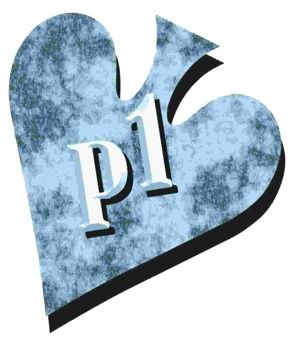 NOTE: This was Mike Caro's last column to appear in Card Player magazine.
This will be my last column for Card Player. When I signed on in 1988 — back when this magazine was only a vision waiting to be published and poker was a fraction of what it is today — I imagined this project would last five years, at most. Then, I'd move on to focus less on poker and more on the general gambling arena.
Well, gee, it didn't work out that way. June and Phil Field, the Card Player founders, became like family to me. And poker grew. Then one day years later, they sold the magazine to Linda Johnson, Scott Rogers, and Denny Axel. I considered quitting then and moving on to those other projects I'd been neglecting, but I got sucked in by their charm — and I'm glad I did. My relationships with Linda, Scott, and Denny turned out to be among the most rewarding of my life. And poker grew.
Then, Barry Shulman bought Card Player. If ever I were going to end this project in pursuit of my next personal goals, then was the time. But, Barry's plans for the magazine — along with his son Jeff's — seemed so compelling that I decided to stay. I'm glad I did. And poker grew.
Getting Older
But now it's been 14 years, and I'm 57. It's time to do something new. The dirty little secret is that the production staff at Card Player probably will celebrate my departure, because in more than 300 columns, I never got a single one in on time. But, they put up with me, and I will miss them all — from Steve Radulovich (the most careful and precise editor I've ever had the pleasure of working with) to Christene King in production to Bonnie Rattner in sales to Pita, Mark, Janet, Jennifer, Pam, Larry, Juston, Jan, Michael, Les, and more who have been my family away from home. Now their lives will be a lot easier. And, yes, this column is way late, too. Why break with tradition now, right?
Last week I was honored to host the first World Poker Players Conference at The Orleans in Las Vegas. It was produced by Linda Johnson in conjunction with Card Player Cruises and Mike Caro University of Poker. More than 300 players attended the all-day event, paying $99 to $125 each to hear Phil Hellmuth, Annie Duke, Howard Lederer, Roy Cooke, Lou Krieger, Jenny Kaye, Daniel Negreanu, Marsha Waggoner, Jan Fisher, Linda Johnson, Mike Sexton, Vince Burgio, Andy Glazer, Erik Seidel, and other notables share their personal poker secrets. And poker grew.
For me, this turnout of more than 300 serious players from around the world marked another milestone in the evolution of poker from kitchen tables, bars, and pool halls to respectability as a game equal to bridge and chess in skill. We all gathered in Las Vegas. And we learned from each other, speakers and audience alike. And poker grew.
My Final Tip
About 10 years ago, I produced an audio cassette tape called Positive Poker. It surprisingly sold many thousands of copies. I say "surprisingly" because the entire tape was merely a pep talk, urging you to play your best game all the time. Nothing more. I called that the biggest secret in poker — and it is.
I'll say it again. Once you understand how to win at poker, the biggest secret to actually winning is to simply play your best game all the time. Sure, I know, everyone seems to go on tilt around you sometimes — even world-class players. In fact, they take turns.
And that brings us to my final tip. When everyone at your table seems to be taking turns going on tilt, so it all equals out — pass your turn.
Yes, pass your turn — and then you'll win. Goodbye.