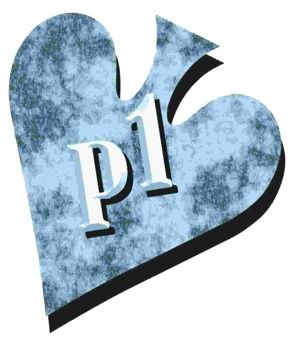 Entry #21 (2011-09-20)
My reply at 2 + 2
The subject of a discussion at twoplustwo.com is "WTF happened to Mike Caro."
I wasn't aware that anything had happened to me, except that the past five years have been productive, I've continued to write books, currently have featured columns in two major poker publications, am doing research, and building Poker1.
And, along the way, I've had my share of publicity. So, the subject line surprised me.
What they said
I waded through,,,
"… it's like he just vanished,"
"He went crazy,"
"… less relevant,"
"Poker really passed him by,"
"He's old and probably busto,"
"cokes a hell of a drug,"
"He is also quite old,"
"Died on impact,"
"… probably still be a formidable opponent in 1-5 limit stud,"
"i'm pretty sure he was an 'expert' at 5cd at one point,"
"thats what old people do, they fall asleep,"
"He still plays at the Normandie," (actually, a couple times, 30 years ago — MC)
"lol @ his math examples. he shows one to proof his theory,but as 'standard' bet, he uses a huge overbet to proof his point. sure" (whatever — MC)
"… clueless about NLHE and tournaments,"
"He has [only] $150K in live tournament winnings," (and enters less than 1/100th as many events as some other players — and would prefer not to be  judged by his performance in an arena where he doesn't compete– MC)
"But is he still playing 10/20 at the Bellagio?" (Never played that there, either. I seem to have been spotted in many places where I haven't had the pleasure of my own company. — MC)
And there was more.
What I couldn't say
But yesterday, PokerMikie added this (as reply #98):
"Played with Mike at the RIO 2 weeks ago, same old freak, terrible player. 15 years ago, he was fresh."
I wanted to offer this reply:
"I haven't participated in a poker game at the Rio in two years, except for the WSOP main event. So, I'll have to accept PokerMikie's word regarding the quality of my play. — Mike Caro"
For some reason, the 2 + 2 automated tools won't allow my log-in and also won't cooperate with my new registration. Damn glitches.
So, if you'd like to help me out, copy my reply, go to http://forumserver.twoplustwo.com/29/news-views-gossip/wtf-happened-mike-caro-954951/index7.html, and post it under PokerMikie's comment on page 7 of that discussion. (Click the "Quote" button below his message to do this.)
Out of respect to that forum, if you notice that someone has already posted my reply, please don't repeat it. Say something else, instead, if you choose to join the discussion.
IMPORTANT FOLLOW-UP: My reply was posted three times in the first few minutes after this blog entry appeared, and I only needed help with one posting. So, if you'd like to join the discussion, follow the link above and add other kinds of comments. Thanks to those who helped me out so quickly! Mission accomplished. — MC
As always, thanks for letting me share my life with you. Sometimes it seems lonely here in the forest. — MC