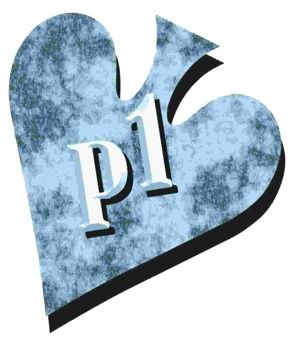 ---
Note: Not at the old Poker1 site. A version of this entry was first published (2011) in Poker Player newspaper.
---
It isn't easy being a serious poker player. Scary creatures are hiding within poker's jungles, waiting to devour your bankroll. Everywhere you walk, there are pythons and pitfalls. I know the feeling. And if you're not careful, a part of you will whisper secretly, urging you to give up the effort. That part of you isn't your friend. It's hard to build a bankroll and easy to destroy one. Let's talk about that in today's self-interview.
Question 1: Do most players who take poker seriously succeed in building winning careers? No. First you need to understand that winning or losing isn't a fifty-fifty proposition. Don't assume half the players win and half the players lose. In public casinos, only about 10 percent of players are winners. Actually, that's a guess and it could be as high as 20 percent in some of the larger games where rakes or seat rental are a smaller proportion of overall wagers and are easier to overcome. In fact, all players in a game, except one, can be winners.
This occasionally happens when eight serious players sit down against one very live, very rich opponent. But that's not everyday poker reality. Before we get into an argument about rakes or seat rentals and decide to play in unregulated home games, let me explain something.
The path to making money in poker is generally through public games, not private ones. I teach that, usually, the money you pay to the casino for hosting a game is worthwhile. If that weren't the case, the majority of top professionals wouldn't play in the casino poker environment. But they do. And they should.
Wide choice
What you gain in a reputable casino is a wide choice of games, a regulated playing field, and a degree of protection against cheating. If I were starting my poker career over again today, there's no question it would be in casinos and cardrooms. I particularly lean toward real-world casinos, rather than online, because I put a huge emphasis on psychological play, including tells.
Those advantages are much weaker online. But online poker is also worth the cost of the rakes – and I enjoy playing that, too. The difficulty in playing in home games without rakes is that they're hard to organize and populate. And the chance to jump to a more-profitable table when yours is substandard doesn't exist.
Substantially better
So, why did I begin by talking about rakes and seat rentals? Because you need to realize that just being better than the other players isn't enough to win. You need to be substantially better. In smaller games, the rake is disproportionally large, when weighed against the size of the wagers. In many of these, long-term losers may outnumber long-term winners by a ratio of 20 to 1 or greater. And some games may have 100 percent long-term losers.
That's scary. So, my point is, you need to be very skillful to win. But you can do it. There are thousands of honest professional poker players and no honest professional craps shooters. That's something to remember.
Question 2: So, what I'm hearing you say is that you need a large advantage to be a winner at poker. You need to study and to pay attention. Doing that will make you a winner, right? Unfortunately, doing that will not make you a winner. If we found some magic way to survey all of the world's poker players and determine who the top 1,000 actually were, based on skill and ability, we'd discover that most of those 1,000 are lifetime losers. And, remember, we're talking about the best 1,000 out of perhaps 100 million living people who have played the game worldwide. That's the top one out of 100,000, on average!
And I'm telling you face-to-face, right now, that of the group that represents the top one in 100,000, most of them lose at poker. They suffer bankroll destruction. They destroy themselves.
Question 3: There's something wrong with your math. How can most of the top 1,000 out of 100 million players lose, if 10 percent are winners? Wouldn't that mean all of those 1,000 players should win, plus almost 10 million more? I wish you'd listen more closely to what I'm saying. I'm talking about destruction, which is today's word, in case you haven't noticed. First of all, that 100 million figure could be way wrong. Nobody knows for sure how many people have played poker or how many compete regularly. That was just a crude estimate that I chose for this example.
Ask me again tomorrow and I might come up with a different number.
Losers
I'm just pointing out that if you could identify the most skillful poker players in the whole world, most of them would be losers. You asked how that can be true, since I estimated that 10 percent of players win.
Here's why. It isn't skill alone that determines whether you win or lose at poker. It's what you do with that skill. If you get upset during a poker game and play a substandard strategy, you'll likely be at a disadvantage against opponents with far less skill. You'll lose to seemingly weaker foes who stubbornly continue to play their best game, despite the aggravation of taking bad beats.
Question 4: If this is about self-destruction, then what can we do to avoid it? Okay, here come the answers. Listen.
You need to only enter games you believe are the most profitable and that aren't too large or risky for your bankroll to accommodate. Once you've chosen such games, you need to strive to play your best game all the time.
You need to realize that your eventual profit doesn't come from winning or losing pots in the short-term. It comes from making the correct decisions right now, every time.
Won't succeed
But, here's the deal. You won't succeed in playing your best game all the time. It's a goal, but not one you will ever achieve.
So, the trick is to catch yourself as soon as you stray and put yourself on the right course again immediately. Too many players decide that they will play perfectly without ever cracking. They enter a poker game proud of their discipline. But one bad play or one misstep and they feel the glass is shattered, the new car is scratched, perfection is blemished.
At that point, they quit caring and play poorly. That's why the majority of the world's most skillful poker players don't win. But you can avoid that destruction. Just play as well as you can from this moment on, knowing that you'll eventually get paid by the quality of your decisions, knowing that you won't play perfectly.
So, you don't need to have the world's best poker skills to win. You just need to have reasonably strong skills and resolve to use them consistently, no matter what. If you do that, you'll probably win, while most players with even greater skills will give you their money. — MC