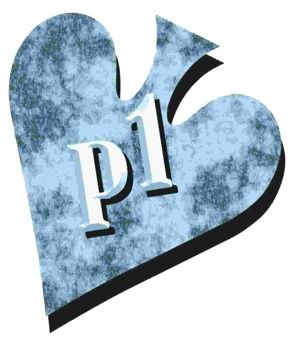 ---
Note: Not at the old Poker1 site. A version of this entry was originally published (2011) in Bluff magazine.
---
Poker isn't one thing. It isn't the same thing for everyone. Poker is pure entertainment. And poker is patience. And poker is forget about patience and prove you're a man. And poker is a portal to poverty. And poker is a path to profit. And poker is just a game. And poker isn't just a game.
You decide what poker is for you. For me, poker is a wonderland of good times and glorious giggles. If it didn't have that going for it, I wouldn't have devoted so much of my life to analyzing strategy and discovering ways to win. I would not have been motivated.
My career as a poker player, particularly the 14 years way back when that I played full-time professionally – before focusing on research, writing, and teaching – was the greatest adventure anyone could imagine. Something always happened. Opportunity happened. Going broke happened. Having more cash on hand than I knew what to do with happened.
Taking your bankroll into combat 
And, you know what, when you're young, you're willing to take great risks and put your entire bankroll on the line. As you mature, you take fewer chances. You still take your bankroll into combat, but usually only sensible portions of it. Is one way better than the other? Of course not!
People are quick to lecture you about how to handle your poker money. How to grow your bankroll. How to avoid going broke.
Your money
But, I say it's up to you how much of your bankroll to risk, how reckless or how conservative you want to be with your own damn money. That's your choice. Don't let Edward ever dictate to you what's right. In the whole known universe, there exists no magic mathematical formula that should govern your money management.
You see, there's no right or wrong about money management. Suppose you have a choice of poker games in which you have an equal, positive expectation of winning. In that case, the simple truth is that the higher the limits you play, the more likely you are to suddenly get rich. But, also, the more likely you are to go broke in the attempt. The lower the limits you play, the more likely you are to survive and build a bankroll gradually. But, also, the less likely you are to get suddenly rich.
Comfortable vs. thrilling 
Some players choose less risk because it's comfortable for them. Other players choose greater risk because it's thrilling for them. If you have an edge, then you have an edge, nothing more. If you play huge limits with that edge, you have a chance at waking up tomorrow with your life dramatically shifted. That can mean your life has shifted upward toward riches or shifted downward toward despair. When you play bigger limits than your bankroll seems to merit, one thing is certain: Your life will change.
But when you play poker at comfortable limits, you'll grind gradually toward higher limits. Those bigger limits will still be comfortable, because you'll have a bigger bankroll, too. You might eventually grow rich, but you might not. If it happens, it will take a lot of time. And you might not live long enough to see it happen.
Not Albert
It's your choice. It's not the choice of Albert, who sits on the sidelines and whose criticism adds to your misery when you lose big money. How often have you heard something like, "Why didn't you quit when you were five thousand dollars ahead?" Depending on the size of game you play, you can substitute "five thousand" for "fifty" or for "seven hundred." Whatever.
The point is, you'll never hear anyone ask you why you didn't quit when you were $5,000 ahead on nights that you won $50,000. If you know you are going to lose after reaching a $5,000 peak, you should quit. But you don't know, do you? The wonderful thing about gambling is that you never see a peak until you pass it. You can't consistently predict one on the road ahead.
Formulas 
There are formulas for survival in gambling. The Kelly Criteria is the most famous. Kelly proves mathematically that you can reach an eventual goal by choosing limits commensurate with risk and the size of your bankroll. Assuming you have an advantage, you should risk a bigger percentage of your bankroll with large edges and less with smaller ones. This keeps you from going broke – assuming you can continue to find smaller and smaller limits when misfortune strikes.
My quibble with people who apply Kelly is that it's tough to model it for poker and, also, there are collisions with the real world finances that make it silly to keep reducing your risk of going broke. If you start with $200 and lose it, that bankroll can probably be replaced. But if you start with $200, get lucky and build it to $200,000, that bankroll is worth protecting. Remember: It's perfectly permissible to risk losing a small bankroll. There's no disgrace in it.
Most poker players who eventually succeeded blew through many small bankrolls before getting favorable cards that got them jump started. It's true. Even the majority of world-class players destroyed numerous bankrolls in the beginning.
Plodders vs. adventurers 
Finally, I want to tell you how I broke thousands of gamblers with my first column in Gambling Times magazine in the early 1980s. It was about money management, too. Its title was "Plodders and adventurers."
And I included a quote from a play I'd written in my early teens. The line was: "Adventurers tend to prance about the ladder of success, fearing less the sensation of a great fall than the humility of hanging idle."
Bad
I'm proud of that quote. The problem was that previous sensible plodders, who had been gathering bankrolls slowly and comfortably, suddenly decided they were really adventurers at heart. A few probably prospered and got suddenly rich. But I'm guessing most of them simply went broke. My bad.
Please don't forget: If you have an advantage, the risk you take is yours to decide. There is no magical, mystical, mysterious mathematical answer. It's how much you prize sudden success and how well you can handle the potential pain of losing everything. Your job is to make a choice. My job is to respect it. — MC