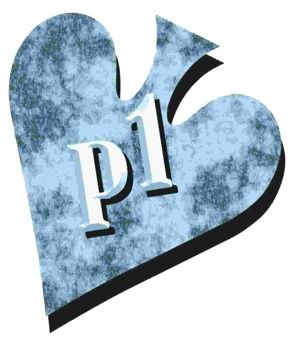 ---
Note: Not at the old Poker1 site. A version of this entry was first published in Poker Player newspaper in 2009.
This is part of a series by Diane McHaffie. She wasn't a poker player when she began writing this series. These entries chronicle the lessons given to her personally by Mike Caro. Included in her remarkable  poker-learning odyssey are additional comments, tips, and observations from Mike Caro.
Diane McHaffie is Director of Operations at Mike Caro University of Poker, Gaming, and Life Strategy. She has traveled the world coordinating events and seminars in the interest of honest poker. You can write her online at diane@caro.com.
---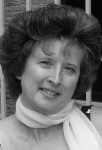 Lessons from MCU
— With bonus content by Mike Caro (pending) —
Lesson 150: Last minute tournament tips
Well, it's that time of year again! Yes, the tournament many poker players have honed their skills for during the year, the World Series of Poker.
Today, I'm going to offer a few tips from MCU that I hope will guide you down the right path to achieving the goals you have set for the WSOP.
Player elimination is not a necessary feat early in the tournament. That will be more of a factor in later stages. At this stage, survival is the key. When you go into an event it's vitally important that you play your best game and choose your battles carefully. Some players insist that you should wager extra money to eliminate players when you have the chance. They reason that any player you leave with a short stack might rebound to beat you. But Mike says those extra chips can be precious to you, and squandering them just to attempt to eliminate a player doesn't make sense.
Image and fancy play is a lost cause in tournaments, as you are seldom at a table long enough to make it productive.
Bluffing is usually easier to accomplish early in the tournament, as the players are generally hoarding their chips and playing cautiously.
Call more often than usual before the flop, instead of jumping in with a raise. In tournament play you're not going to be raising as frequently as you would in other games.
Late in the tournament, if there is a fight between players with impressive chip counts and one with a puny stack, try to refrain from entering. Let those players fight it out. The short stack might get eliminated and you'll move up in the prize pool without risking a cent.
Focus on players who have smaller stacks, as those are the ones you want to engage in battle. If you don't come out the victor, you're still in the game, just with fewer chips. But, if you win, your chips increase and your opponent leaves the table a sad, disappointed player. One more eliminated!
Mike teaches that you're not required to make a "courtesy call" with a weak hand when an opponent moves all-in and you have an ocean of chips, while he has merely a pitiful puddle. Sometimes it's wise to take a small additional risk to eliminate a short-stacked opponent late in a tournament, but don't go overboard.
If you have reached the final stages of the tournament, it's imperative to be heartless and manipulative when it comes to eliminating others at your table. Your hopes of making it to the final table are on the line.
If two opponents, with massive chip stacks, go after each other, stay out of the fight. Let them spar, one of them will be the loser, ending up short-stacked or eliminated. If the latter, you'll face the same amount of chips, but not the same number of opponents.
Do not allow a dwindling chip pile to depress you. The ship may not be going down, yet. Your butt is still in that chair and you still have chips. Granted it's a meager pile, but they're chips nonetheless. Those chips are precious. You're not as bad off as you think. The reasoning behind this is that there are now fewer players involved in the tournament. You have made it this far and you're still involved. You just need to continue surviving.
That's right, survival is the key. Survive so that you can be "in the money." Yes, when you have reached that revered spot, even if you're knocked out now, you walk away with money in your pocket. True, you may not have placed second or that wondrous first spot, but you have placed, and that is an accomplishment.
You have succeeded in reaching the final table, heads-up against your opponent! Now, your strategy changes drastically. It's now time to use every tactic that you have in your arsenal. Now, you need to be scheming and merciless. One of Mike's strategies is to engage his opponent in conversation, trying to incite tells.
To sum it up, when playing tournaments, the need to survive is key. It is vitally important that you play your best, play conservatively, and choose your battles carefully. Remember, a "chip and a chair" is all that you need to be a winner.
Mike and Doyle will be presenting seminars during the WSOP. The dates are: May 30 and 31, June 13 and 14, and June 27 and 28th, should you desire to attend. — DM