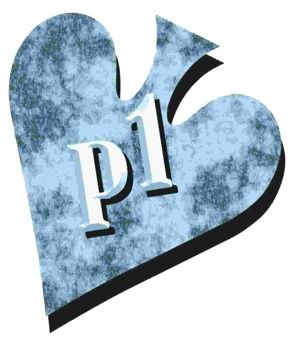 ---
Note: Not at the old Poker1 site. A version of this entry was first published in Poker Player newspaper in 2007.
This is part of a series by Diane McHaffie. She wasn't a poker player when she began writing this series. These entries chronicle the lessons given to her personally by Mike Caro. Included in her remarkable  poker-learning odyssey are additional comments, tips, and observations from Mike Caro.
Diane McHaffie is Director of Operations at Mike Caro University of Poker, Gaming, and Life Strategy. She has traveled the world coordinating events and seminars in the interest of honest poker. You can write her online at diane@caro.com.
---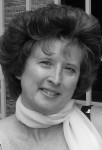 Lessons from MCU
— With bonus content by Mike Caro (pending) —
Lesson 113: The first California Poker Players Conference, Part 2
On Sunday, October 21st at approximately 9:30 a.m., you'll begin the second day of the California Poker Players conference by registering and obtaining some substance in the form of coffee and sweet rolls. You'll take your seat and with pen and paper in hand you're prepared to gain more knowledge and tips about poker. As on the first day, Mike Caro, the "Mad Genius of Poker" will be the emcee and will contribute tips during the course of the day. You'll also find him quite entertaining.
Impressed
George Epstein will begin your learning experience with "The Four Basic Rules for Winning! At the Game of Poker; and The Hold 'em Algorithm: It's Awesome." In his earlier years, he taught at UCLA and was a lecturer at several NASA centers. You'd never guess this man is 80 years old. Prepare to be impressed.
Lou Krieger will follow with "Calling Stations, Maniacs, and Getting Water from a Rock." Sounds intriguing, doesn't it? You can also tune in to "Keep Flopping Aces" on HoldemRadio.com where he co-hosts, for additional pointers.
Robert Turner is next with "Online Poker: How to Protect Yourself from Collusion/ Cheating." Yes, there is cheating online and you should know what to watch out for. He's here to help you recognize the signs.
Guerrera, Enright, Shoten, Sludikoff, more
Tony Guerrera is next with "Poker's Youth Driven Evolution; The Past, the present and the Flexible Mindset Needed to Dominate the Future." Tony is a young player who has also authored "Killer Poker By the Numbers" and co-authored "Killer Poker Shorthanded." He hosts the internet radio show, "Killer Poker Analysis." So, you young players need to set up and take notice. He's been there, done that, before you.
The editor of "Woman Poker Player" magazine, Barbara Enright will speak on "Table Image." She'll assist you in determining your opponent's playing techniques and how to respond. She was the first woman inducted into the Poker Hall of Fame. Watch out men, she has three WSOP bracelets and is a force to be reckoned with, as she's been the only woman ever to make it to a WSOP final table. Players beware!
Charlie Shoten will round out the day with his topic, "Your Winning Poker/Life –Mind." He's definitely qualified to speak about poker and the mind, since he's the author of "No-limit Life" a book that won an award for Psychology/Mental Health in 2005 from USABookNews.com. He's also a columnist for Poker Player Newspaper. He'll introduce you to his "Ten Commitments" his concept that deals with keeping your bad thoughts at bay. He believes that you have to feel good about yourself, and have a cheery attitude in order to be a successful business person. Three things that Charlie considers of utmost importance are integrity, values and truth. He'll show you how they can work for you, too.
And you'll hear from Stanley Sludikoff, who's many contributions to poker include this newspaper. Himself an accomplished player, he was inducted into the Seniors Poker Hall of Fame this year. Stanley will discuss new tournament concepts and more.
Harrah's
Jeffrey Pollack is scheduled to put in an appearance during the conference. Jeffrey is Vice President of Sports and Entertainment for Harrah's. His responsibilities include dealing with Harrah's television, film and music business. He founded "The Sports Business Daily." He'll discuss "Looking Ahead to the 2008 World Series of Poker." He wants your input on how you feel Harrah's is doing managing the WSOP. So, here's your chance to get answers to those questions you've been concerned about.
Panel discussion
Bringing the conference to an end will be the panel discussion, where you have the opportunity to pick the brains of the experts you've come to see and learn from.
It sounds like a once-in-a-lifetime opportunity to become a more educated poker player. You'll also discover that some of these lessons can applied to everyday life, not just poker. The first California Poker Players Conference is at the Hollywood Park Casino on October 20th and 21st. Cost is $200. — DM