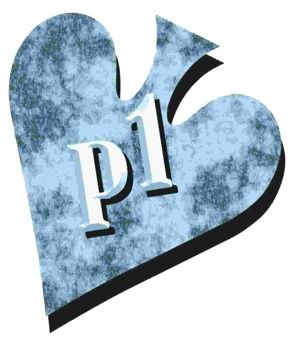 ---
Note: Not at the old Poker1 site. A version of this entry was first published in Poker Player newspaper in 2007.
This is part of a series by Diane McHaffie. She wasn't a poker player when she began writing this series. These entries chronicle the lessons given to her personally by Mike Caro. Included in her remarkable  poker-learning odyssey are additional comments, tips, and observations from Mike Caro.
Diane McHaffie is Director of Operations at Mike Caro University of Poker, Gaming, and Life Strategy. She has traveled the world coordinating events and seminars in the interest of honest poker. You can write her online at diane@caro.com.
---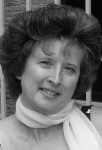 Lessons from MCU
— With bonus content by Mike Caro (pending) —
Lesson 112: A Conference to attend, Part 1
The first California Poker Players Conference will be held on October 20 and 21st at Hollywood Park Casino in Inglewood, California. On October 20th, Phyllis Caro, the Director of Poker Operations at HPC will welcome you to the two-day extravaganza.  As Keynote speaker, Mike Caro "the Mad Genius of Poker" will be offering winning poker tips throughout the conference.
Epstein, Krieger, Turner
George Epstein will be presenting "Winning! Poker is NOT Gambling; Ask Mark Twain". He's written two books, published many technical papers and is a columnist for Poker Player Newspaper. He takes great pleasure in teaching poker to seniors, has lectured on poker at UCLA and NASA, and has even taught his granddaughter.
Lou Krieger, the editor of Poker Player newspaper, will follow. He's written 11 best-selling books and over 400 columns. Quite an achievement, indeed! He'll be speaking about "Seven Top Tips Guaranteed to Improve Your Game." These are sure to be profitable tips.
As poker manager for the Normandie Casino in Gardena, California,  Robert Turner is well qualified to address the topic of "Tournament Poker: Game Selection."  He was inducted into the Senior Poker Hall of Fame in 1999. Besides enlightening you to the strategies of tournament selections, he'll also discuss how to protect yourself when playing online.
Isaacs, Burgio
Susie Isaacs, third place winner in the Women's Seven-Card Stud tournament in 1993 and fourth place winner in 1994, will follow Robert. In 1996 and 1997 she won WSOP bracelets in the Women's Seven-Card Stud tournament. So, it shouldn't be surprising that her topic would be, "Tournament Poker: Susie's Five-P Theory." She's just as dangerous playing against men, placing 10th place in the 1998 WSOP Main Event.
Vince Burgio, author of "Pizza, Past and Poker, The Private and Public Life of a Professional Poker Player" will be the next to educate you. After experiencing a couple of impressive wins, he sold his business and made poker his profession — and continued to astound with victory after victory.
In 1999 Vince was inducted into the Senior's Poker Hall of Fame. He, too, is a columnist and has written over 100 columns for Card Player Magazine. You'll definitely want to tune in to what he has to say about the advantages and disadvantages of playing poker.
Waggoner, Fox, Pappas
Marsha Waggoner will enlighten you on  "How to Lose and Be a Better Winner/A girl in a Man's World." Marsha began her career in Sydney, Australia before moving to Reno, Nevada to begin playing poker professionally and finally settling in California. She's a woman to be feared at any brand of poker. She's an international tournament star who's placed in the money over 77 times! Marsha promotes a cheerful attitude while playing and thinks poorly of those given to temper tantrums. So, women, listen up while Marsha teaches you how to beat men at their own game.
Russell C. Fox will be the next, discussing "Poker and the IRS." For over eight years, Russell has owned a tax consulting business and has assisted poker players with their taxes. Perhaps his interest in players' tax burdens stems from the fact that he's an author of two poker books, "Why You Lost at Poker" and "Mastering No-Limit Hold 'em." And, of course, you know him as a world-class tournament player.
John A. Pappas, Executive Director for Poker Players of America, will be the last presenter of the day with "Poker in Politics: Getting Involved." John is our Washington guy. He's worked for many Fortune 500 companies in the capacity of media and policy advisor. Presently he's working as Vice President of Government Affairs for the PPA trying valiantly to educate our lawmakers about poker.
He will enlighten us about what's necessary to be able to protect ourselves when playing poker at home, online, or at a brick and mortar casino. You won't want to miss this.
The big second day
But, wait! The conference isn't over, yet. There's another day of learning ahead! I'll preview it next time. — DM