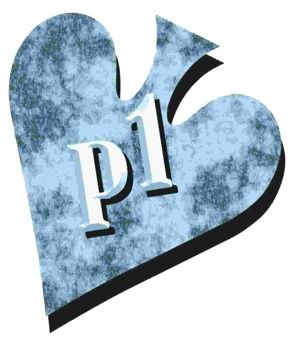 ---
Note: Not at the old Poker1 site. A version of this entry was first published (2011) in Poker Player newspaper.
---
Have you ever stopped everything you're doing right in the middle of the day and thought, "What makes me sad about poker?" Me, too.
In fact, so many people seem to be doing it that worldwide productivity has slumped. That's unfortunate, but it's better to be in touch with our poker feelings than to keep producing goods and services while, deep in the core of our beings, we're not content with our poker lives.
That's how I see it, anyway. So, I'm devoting today's self-interview to poker stuff that makes me sad.
Question 1: Do poker tournaments make you sad?
Of course. The whole stupid concept makes me sad.
Look. Once upon a time there were almost no poker tournaments. Along came the World Series of Poker in the 1970s. Fine. That was great, because it provided exposure and made many people think about poker in a more positive light.
But did you know the first WSOP events were winner take all? That's right, there was no second-place money. The early fields were small with sometimes only a handful of competitors, so that made sense. But as the number of entrants grew, few players wanted to risk big buy-ins knowing that only one out of, say, 40 of them would get any money. Everyone else would lose.
So, you know what happened? Deals happened. The finalists would make secret agreements among themselves to divide the prize pool. Soon, it was decided that this out-of-sight negotiating wasn't good for promoting poker.
Bleakest day
In response, on the bleakest, most horrifying day in the history of poker, it was decided to simply announce a proportionally awarded prize pool in advance. Everything would be open. No deals necessary.
So, first place got, say, 40 percent of the prize pool, second place 25 percent, and the remaining 35 percent was awarded down the line in diminishing portions to other close finishers. That completely ruined poker tournaments. And, yet, even today few players understand the destruction.
What that meant was that you couldn't play your best poker game, because first place was penalized. The winner had to corral all the chips, then give most of them back to the players recently defeated. Think about that! It means there's a reward for finishing close, but not winning! No, really think about it. Really!
Risky
It meant that the correct strategy was to avoid choosing many of your most skillful poker plays, because they were risky and threatened to get you quickly eliminated. You needed to play to survive, so you could have a great chance at second- and third-place money. Winning wasn't the primary goal. Avoiding risk was.
And it also meant that the best poker players might not earn a long-range profit. Tighter, less skillful players would. Now, let me ask you a question. What kind of a tournament is that? Doesn't it make you a little sad, too.
I know. You've heard me say this same thing before at different times, in different ways. When will I stop? I won't, not until someone fixes the damn tournaments and let's skill prevail. I've proposed reasonable methods for doing this. When they're adopted, maybe I'll start playing a lot of events and some other players will too – and maybe you'll be surprised by the results.
Question 2: Does online poker make you sad?
Sure. I was arguably the first well-known poker personality to endorse online poker, back in 1998. The industry has greatly benefited poker and even spurred an increase in real-world poker activity. Why? Because people can play for very small stakes or even for free without feeling intimidated. Eventually, many of them gravitate to local casinos.
But what makes me sad about online poker is that there doesn't seem to be enough sophisticated scrutiny involving the integrity of the games. Right now, I'm working on an automated system of surveillance (Caro's Online Poker Solutions) that uses a unique methodology to make certain that games are safer for honest players.
But I'm sad that, although some of my close friends are cooperating, there doesn't seem to be a groundswell of interest in this. Most operators seem to think their online games are safe from cheating and player collusion. They're wrong; they aren't.
Tools
I'm also sad because there are poker tools available to sophisticated players, who purchase them, that track opponents' traits and tendencies. This tracking software gives a wholly unfair advantage and changes the nature of the game. Most sites allow this software.
I wouldn't object if it were given freely to everyone. (Poker sites could make deals with the software vendors or develop their own versions.) But it isn't obviously available to all. Most players don't use it and don't understand it. The result is that they are routinely massacred by the software's users and don't even know why.
I had a chance to participate in development of this type of software more than a decade ago and declined. Its use today makes me sad. Sure, it's fair if everyone employs it equally. But everyone doesn't. Many players don't even know it exists.
Question 3: Do opponents make you sad?
Well, it always makes me sad when opponents lose. That's one of the things about playing winning poker that has always haunted me. I think these feelings are somewhat irrational, but I have them nonetheless.
Question 4: What about the four-color deck? Does that make you sad?
I'll tell you what makes me sad. After decades of promoting the four-color deck (where each suit has its own color for easy identification) and even promoting a C-Day (for Color Day) where the deck was experimentally introduced simultaneously to 65 casinos worldwide, I noticed that the World Poker Tour is going to use the deck in its televised tournaments.
Great idea. But that fact that I wasn't consulted or included makes me sad. I guess that's an ego thing, because I put so much time into it and suffered so much ridicule, and I'll just have to evolve beyond those feelings. The world doesn't revolve around me, right? I've heard that before, but I'm still struggling to understand it.
Question 5: Is there anything else about poker that makes you sad today?
Well, although I'm happy that I've become a hermit in the Ozarks, I'm sad that nobody around here plays poker. It isn't that I'd want to sit in their games, anyway. It's just that I'd like to see more poker happening around me, so my neighbors would have a better understanding of who I am and what I do.
I'm probably a curiosity among the people here. Maybe you could explain me to them. And while you're at it, explain me to myself. — MC