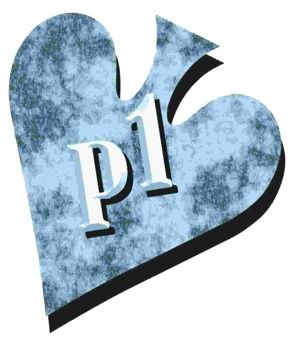 Entry #18 (2011-04-15)
The saddest day in the history of United States poker
Here's what just happened.
Today indictments were levied against almost a dozen key people in the online poker industry. These indictments came through a U.S. Attorney's office (Southern District of New York). At risk is access to real-money online poker in its entirety for those in the United States, billions of dollars in forfeited profit, and potential prison terms for those targeted by the serious criminal charges — including money laundering and bank fraud.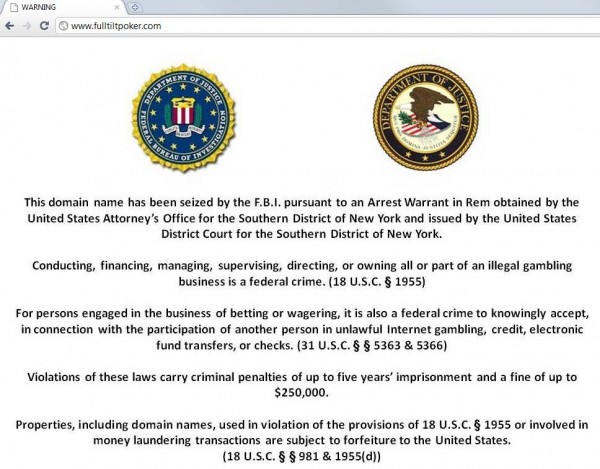 PokerStars.com, currently the world's largest online poker site, has already suspended play for U.S. players.
The notice at left appeared on the FullTilt home page. It's a bit stark, scary, and possibly doesn't demonstrate the FBI's best design talents. You can see a larger, more readable, view at the bottom of this entry.
Here is a growing list of high-quality or otherwise interesting links I've chosen to provide you with more detail:
http://www.thestreet.com/story/11084657/1/online-poker-sites-face-federal-crackdown.html?cm_ven=GOOGLEN
http://www.pokernews.com/news/2011/04/a-closer-look-at-online-poker-black-friday-indictment-10224.htm
http://www.businessinsider.com/online-poker-players-get-their-money-back-2011-4
http://abcnews.go.com/Technology/internet-poker-companies-indicted-fraud-money-laundering/story?id=13386037
http://www.abcnews4.com/story/14457037/3-online-poker-houses-face-fraud-charges-in-nyc
http://theppa.org/press-releases/2011/04/15/press-release-ppa-comments-on-federal-action-against-online-poker-companies-04152011/
http://www.huliq.com/12079/fbi-shuts-down-online-poker-sites-and-seizes-customer-money
http://community.seattletimes.nwsource.com/mobile/?type=story&id=2014787436&
http://www.crainsnewyork.com/article/20110415/FREE/110419892
http://www.foxnews.com/us/2011/04/15/3-major-online-poker-companies-targeted-federal-crackdown/?test=latestnews
http://www.latimes.com/business/la-fi-poker-busts-20110416,0,308055.story
http://latimesblogs.latimes.com/money_co/2011/04/full-tilt-poker-fbi.html
http://www.mpcpoker.com/company-seeks-seized-winnings/
Plus some of my thoughts in previous Poker1 entries…
http://www.poker1.com/archives/8879
http://www.poker1.com/archives/11360
http://www.poker1.com/archives/8830
http://www.poker1.com/archives/6020
FOLLOW-UP…
Online poker players will get their money back in accordance with deal made by Department of Justice. Two links:
(Link to story a mlive.com. GO THERE.)
http://www.pocketfives.com/articles/deal-struck-return-pokerstars-full-tilt-poker-player-funds-586402/
Poker1 link contributions related to this story…
http://www.pokeraddict.net/opinion-more-to-the-pokerstars-full-tilt-and-absolute-pokerub-seizures/
(Link above recommended by Jake Ferguson.)
(Link to Wall Street Journal story, stating that the DOJ considers Full Tilt operations to have operated as a poker Ponzi scheme or, more specifically, a "global Ponzi scheme." Whatever. GO THERE.)
If you want to contribute other related links of interest, please add them to the comments below. — MC