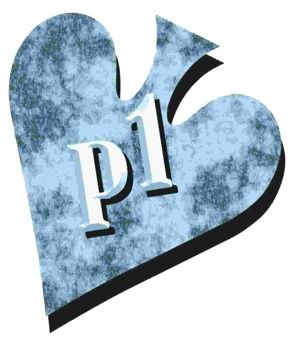 ---
Note: Not at the old Poker1 site. A version of this entry was originally published (2008) in Casino Player.
---
Knowing all the esoteric odds and being a wizard at poker math won't provide you with a big advantage over your opponents. Sometimes you'll hear players say that you need a solid understanding of poker mathematics to win. That's a big lie.
Yes, I calculate poker odds and publish them. It's something I like to do.
These odds are important, because they give you an understanding of how often you can expect things to happen. Without that understanding, you're likely to be frustrated when cards don't fall the way you're hoping. Also, you're apt to be amazed by outcomes that aren't really that extraordinary.
Mental energy
When you don't know basic hold 'em odds, you might use up a lot of the mental energy you need to make quality decisions, while pondering over what you perceive to be weird runs of cards.
I recently heard a player complain, "I haven't started with a pair of aces or kings in three hours! The best I had was one pair of queens." That's a ludicrous statement. You're not supposed to have a pair of aces or kings in three hours — and you're slightly lucky when it happens. The math isn't too complicated.
If you're curious about how it's done, follow along.
Some math
There are 52 cards in the deck. Eight of these are aces or kings, four each. So, you have eight chances of looking at your first card and seeing one. When that happens, there are only three matching aces or kings left among the remaining 51 unknown cards to give you that commanding pair.
When you put this into a formula, it looks like this: (8 qualifying aces or kings / 52 cards in the deck) x (3 remaining cards that pair the first one / 51 total remaining cards). That's (8/52) x (3/51) = 0.00905. That figure is less than 1 percent, and the exact odds against being dealt a pair of aces or kings are 109.5-to-1.
Fine. Now let's assume that your game averages 35 hands an hour. On average, you'll be dealt a starting pair of kings or aces only once in 3 hours, 9 minutes. And you might easily go twice that long, and sometimes a lot longer, without being dealt one of those premium pairs.
Not a huge advantage
We're dealing with the true value of knowing poker odds. Except for counting the money in pots and estimating pot odds, knowing poker math won't give you a huge advantage over opponents who possess a pretty good feel for the game. But these odds will tell you what to expect and keep you from being either frustrated or amazed by the cards.
Let me do the calculations. Just familiarize yourself with a few basic odds. (I've made all my calculations available here at Poker1.com, by the way.)
Knowing the most important ones gives you a good understanding of what will happen. But, despite what you may have heard, you don't need to do elaborate math at the poker table in order to win.— MC