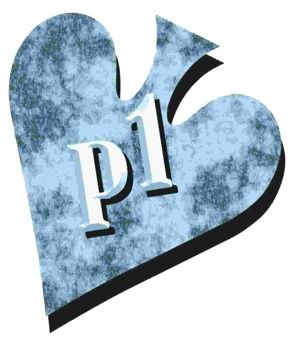 ---
Note: Not at the old Poker1 site. A version of this entry was originally published (2008) in Casino Player.
---
Usually, we concentrate on strategic poker concepts and player-versus-player psychology. Recently, though, we took a look at hold 'em odds. I showed you how to do basic calculations, but I stressed that you really don't need to learn that skill.
Instead, you should just let me and other obsessed poker researchers do the analysis for you. Then you can simply memorize the published results.
Fine. Let's go a step further. Many hold 'em players seem to have a poor expectation regarding what will happen on the flop. This time, I'm not going to provide detail on the math. But I am going to do something more valuable. I'm going to give you the anatomy of a flop, so you know what to expect from the possible 22,100 ones that might appear.
Here it is, quick and simple…
A selective table of flop odds
| | | | |
| --- | --- | --- | --- |
| Flop event | Odds against | Likelihood | Comment |
| You hold a pair, and at least one more of your rank flops | 7.5 to 1 | 11.8% | This is why small pairs often are unprofitable. Usually, you'll either need to connect on the flop or surrender. |
| You begin with K♣ Q♦ (or any non-pair), and you flop at least one pairing rank | 2.1 to 1 | 32.4% | You'll be successful in pairing almost a third of the time. |
| You begin with suited cards and either flop a flush or two more of your suit | 7.5 to 1 | 11.8% | Most players expect this to happen more often. The odds are actually about the same as flopping trips or better when you begin with a pair. It's much more likely that you'll see two, not three, of your suit flop and have only a flush draw. It's 118 to 1 against flopping a complete flush. |
| You hold an ace and flop an ace | 4.8 to 1 | 17.3% | The more resistance you meet before the flop, the less likely an ace is to flop, because the chance is increased that an opponent also holds an ace. |
More winning stats
The reason that's called "a table of partial odds" is because there are many more interesting and important things that could go into a complete flop anatomy. For instance, here's the likelihood of suited cards appearing on the flop, assuming you have no knowledge of anything anyone holds, including yourself: Three different suits, 39.8%; exactly two cards of the same suit, 55.1% ; all three cards suited, 5.2%  (odds are 18 to 1 against a suited flop); at least two cards suited, 60.2%.
And what about paired flops? This is the breakdown, again assuming you have no knowledge of any cards in individual hands: Three different ranks, 82.8%; exactly one pair 16.9%; three-of-a-kind, 0.24%  rounded (or precisely 424 to 1 against); at least one pair, 17.2% (or about 4.8 to 1 against).
Even though we could go on listing probabilities, what you've just learned constitutes a decent anatomy that helps you better predict your fate on your next hold 'em flop.— MC