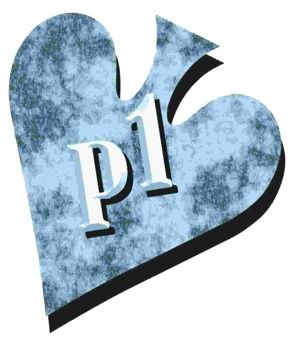 ---
Note: Not at the old Poker1 site. A version of this entry was originally published (2007) in Casino Player.
---
I'm frequently asked something like: "How do you keep from getting upset when opponents play weak hands and draw out on you?" That's an important question, because the biggest portion of potential profit that is squandered by serious players is a result of emotionally meltdown.
Their anguish can be traced to having been drawn out on when they held hands with winning expectations. That's when they start to play poorly.
Fine. But there's a solution – one that I've taught for many years. It will seem bizarre to you at first. The secret is to cheer for your opponents.
I don't mean that you should cheer for your opponents in some cynical, back-handed way. I mean you should truly want them to beat you, and you should rejoice whenever they do. Often serious poker students balk at this. One student told me that my advice "is contrary to having a winning attitude at poker. I keep a competitive attitude at all times, and that means I'm always aiming to win the pot."
Not intelligent
That sounds intelligent on the surface, but it isn't. First, I'll remind you that winning the pot isn't the object of poker. If you just want to win the pot, you should bet and raise whenever possible, trying to drive players out, and if anyone remains to see the showdown, you'll always be there. That way, any hand that can possibly win will win.
You'll never be left thinking, "I would've won that pot if I hadn't folded." Anytime you hold 9-5, you'd still be competing. And anytime the flop comes 8-A-K, you'll still be hanging in there with that 9-5. And when the final two board cards turn out to be 7-6, you'll proudly claim the pot with your 9-high straight.
You'll be the great world champion of winning pots. But you'll lose too many times in the effort. You'll be playing terrible poker, not being selective about hands, and willing to commit your chips with only faint hope of corralling the pot.
Cheering
I say: "The object of poker isn't to win pots; it's to make the right decisions." Okay, so poker is about making the right decisions. What does that have to do with cheering for your opponents?
Simple. You need to take pride in your decision making. You need to be confident. But that confidence should not be linked to whether or not you win the pot. In the long run, just as much money can be made by folding correctly as by raising correctly. So, with that in mind, I'll ask you a question: "If you're confident about your abilities and believe in your skills, knowing you're going to be a long-range winner, why do you care who wins the pot?"
You shouldn't care. And I don't.
No reason
There's no reason to root for yourself to win a pot. You should only root for yourself to make good decisions.
If you make those quality decisions, hoping to win the pot won't help you actually do it. And hoping your opponent wins the pot won't actually help him, either. But when you get emotionally attached to your quest to win the pot, you're likely to become upset when it doesn't happen. As a result, you're apt to grow unstable and play worse out of frustration. You can avoid this by rooting for your opponent.
Do you see it now? Rooting for your opponent won't damage your long-range confidence. It won't change who wins the pot. It won't hurt you; it won't help your opponent. But it will keep you from being upset when your opponent gets lucky.
I teach that if you cheer for your opponents only two things can happen. Either you'll be rooting for the winning side or you'll win a consolation prize – the pot. Think about it. — MC