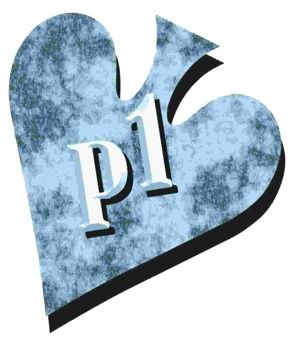 ---
Note: Not at the old Poker1 site. A version of this entry was first published (2009) in Poker Player newspaper.
---
Today's entry isn't only for players just starting their serious poker careers. It's important for established players to review. Sometimes we get so caught up in adding finesse and nuances to our poker game that we forget some basic truths.
Like all of my recent columns, this is an interview with myself. I get to choose the questions and answer them.
The question numbering picks where we left off last time, but today's interview is completely independent of those that came before. That means you can join in right now without having to read any of the previous entries.
Since today's word is "Starting," we're going to deal with questions that are important when you finally decide it's time to try to make a career out of playing poker.
Question 151: What types of poker should you know how to play when you're just starting?
Eventually, you'll want to be competent in playing many forms of poker. Even if you're better at hold 'em than at seven-card stud, you still need adequate skills at stud.
Why? It's because your quest will be to find the most profitable games. Sometimes you'll be faced with choosing among draw poker, stud, lowball, hold 'em, and high-low split. You might believe your superior skills at hold 'em dictate that's what you should play.
But what if the only hold 'em games available would pit you against opponents who are almost as good as you are. You'd be projecting a small profit.
Take advantage
Although you might not be quite as good at seven-card stud, if an available game is populated by weak players, that's often your best money-making choice. But you can only take advantage if you're a capable stud player.
The key concept is that the amount of your profit is never based only on how good you are. It's based on how good you are when measured against how good your opponents are.
It's that gap in talent that will determine how much money you earn in the long run. And you should always choose games with that in mind.
Many forms
Okay. That's your eventual goal — to play many forms of poker competently, giving you a wider range of opportunity.
But the question is, what should you master first? What game or games do you need to play well when you're just starting?
Years ago, I would have recommended five-card draw poker. That's because there are fewer subtleties to master.
Primary game
But today, hold 'em rules. For most players, that should be the primary game at first.
In fact, it should probably be the only game you play in the beginning. You won't need to remember cards that have been discarded, as you often would in seven-card stud. You'll be able to focus more intently on pure strategy.
Start with hold 'em.
Question 152: What's the most important thing to focus on when starting a poker career?
You need to build a bankroll. And you need to think of that bankroll as something that is set apart from your other finances.
Try never to spend parts of a young bankroll when you need money for other things. Think of it as a tool you need to do your job. Just as you wouldn't sell your saws and hammers to pay rent if you were a carpenter by trade, you shouldn't use your poker bankroll for that purpose, either.
One thing
The most important thing to focus on when you're starting your poker career is one thing at a time.
If you just concentrate on one single thing, like when to raise or which hands to fold or opportunities to check and raise, you'll find that the other stuff will be handled automatically. You'll tackle your other poker skills when it's time to focus on them.
By only trying to master one facet of poker per session, you'll improve more quickly. Decide in advance what you're aiming to improve today. And stick to it. If you try to apply everything you're learning at once, you'll be overwhelmed and the benefits will be minimal.
Question 153: What are some main things that might hurt me at first?
Frustration will hurt you, if you let it.
Try to remember that there's nothing you can do about the cards you're dealt. Your job is to make the best possible decisions. Winning or losing pots isn't what you get graded on. You are a professional decision maker and nothing more.
You should feel that you've done a good day's work when you lose less than others players would have with the same bad cards — and when you win more than they would have with the same good cards. Frustration isn't something you should feel at all.
Win or lose
You are successful if you play well, win or lose. You'll be severely harmed if you don't adjust your hand requirements for the number of players dealt into the pot.
The fewer the number of players dealt in, the more liberal you should be about playing hands.
The greater the number of players dealt in, the more conservative you should be about entering pots.
It's just that simple.
Question 154: How can I find the most-profitable game?
Easy. Look for laughter.
Opponents who are having fun and giggling are more likely to be playing casually and not be serious about profit. Those are the games where you'll earn the most money. And, of course, you should laugh and have fun, too, ensuring that a profitable poker game stays that way.
Watch the game before you sit down. Ideally, you want to see many players competing for the pots, but with few raises.
This indicates a field of opponents that is playing too loose, but that isn't taking maximum advantage of stronger hands. That's exactly what you want to see if you're targeting the most money possible.
Question 155: What are my chances of success?
Not good.
Most players trick themselves into thinking they can win with little effort. The majority of players fail when they try to play poker professionally.
Just being a little better than your opponents, on average, isn't good enough. You need to be substantially better to overcome the rake or table rental, and other expenses.
Never stop
If you're going to take poker seriously, your education must never stop. You must always try to improve.
And you must very seldom, if ever, go on tilt. If you're not prepared for that reality, don't start your professional poker career. Just play poker recreationally, instead.
If you can deal with that reality, then I'll be cheering for you to succeed. — MC
Next self-interview: Pending