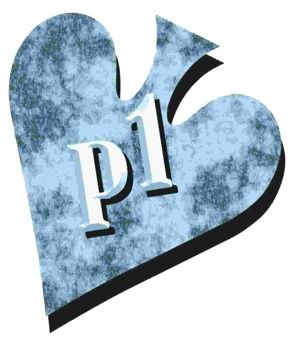 ---
Note: Not at the old Poker1 site. A version of this entry was first published (2010) in Poker Player newspaper.
---
One word that's widely misunderstood is "probability." Most people, including poker players, don't fully understand how it works at the tables and beyond. They fail to grasp its importance. I'll talk about that in this self-interview.
Question 1: What things does probability affect?
Probability affects everything. In fact, it governs everything.
The likelihood of anything happening can be precisely and confidently stated, provided there is enough information to perform the calculation. Often there isn't.
We have enough information to calculate the exact probability of beginning with aces in hold 'em, assuming a deck of cards is randomly shuffled. It's undeniably 220-to-1 against.
Although I prefer to express things in odds and percentages, mathematicians usually measure probability on a scale of 0 to 1, with 0 meaning impossible and 1 meaning certainty. On that scale the probability of aces is about .0045, but you won't see me using that description very often.
More complicated
Unfortunately, most things that happen in poker and life are much more complicated. They can't be calculated practically, even though they could be in theory. The ingredients that go into the formula are mostly beyond anyone's ability to know, so there's a lot of guesswork that goes into predictions.
That's another misunderstood word – prediction. When experts predict that something will happen, they're really not putting their reputations on the line, because all that's really being predicted is the probability of something happening. If I correctly calculate that it's 19 to 1 against any of a group of 50 professional poker players winning a given tournament, I might "predict" that none of those pros will win and state that it's a 19-to-1 shot.
What if one of them does win? Then someone might blurt, "You were really wrong about that!"
Not wrong
But I wasn't wrong. If I made that same prediction 20,000 times and no pro player ever won, you might be tempted to give great merit to my forecasts.
But in that case, my probability skills should be questioned. If my 19-to-1 calculation were correct, then there should have been about 19,000 times when my prediction came true and 1,000 times when it didn't. Since my prediction always came true, I almost certainly miscalculated.
Even without math, the better you are at estimated chances, the more successful you're likely to be in poker and life. Usually, if you go with probability's flow, you'll succeed; if you go against probability's flow, you'll be swept away.
Unfortunately, weird things happen in the short term or even for lifetimes, when governed by only a hundred or fewer key events. But probability still rules, and when you bet with it you're much more likely to succeed than if you bet against it.
Question 2: Could you use probability to prove that your home poker game is being cheated?
No, you can never use probability to prove that. But you can use probability to provide overwhelming evidence.
If you correctly believe your results should be much better than they actually are, then the longer that trend continues, the more likely it is that something evil is happening and the less likely it is that you're merely experiencing a bad run of cards.
That's how probability works. We call the number of events measured the sample size. In poker, this could be the number of hands played. Small sample sizes are greatly influenced by luck, but eventually events tend to even out and fall close to their predicted probability.
Exact measurement
Remember, your advantage or disadvantage at poker (excluding factors such as rakes and tips) is an exact measurement of the difference between your opponent's skill level and your own skill level.
Let's make the skill scale 1 to 100 and assume that every point difference is worth $10 an hour. If your skill level is 97 and your opponent's skill level is 99 – well, it's a battle between world-class players, but you should eventually lose $20 an hour, on average. If your skill level is 70 and your opponent's is 40, then you should eventually win $300 an hour, on average.
So, it's not how good you are at poker that determines your probability of winning. It's how your skills compare with those of your opponents.
You need to remember that and I'll repeat it. The probability of you winning at poker has nothing to do with how skillful you are. It is a measurement of your skills versus those of the people you play against.
That's why it isn't wimpy or wrong to seek weak games. Weak games, relative to your own skills, are the only possible source of your long-term profit. — MC