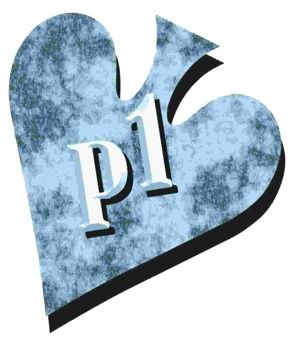 ---
Note: Not at the old Poker1 site. A version of this entry was originally published (2002) in Casino Player.
---
Don't get me wrong – I'm not against Internet gambling. In fact, I endorse Planet Poker, the oldest of the major online licensed cardrooms. (See update box below.) And I believe that soon most real-world casinos will be legally operating online gaming services.
The Internet is a great new toy and much more. Let's think back six years. Most of us were only vaguely aware that there was an Internet.
The World Wide Web, that vast frontier that is the most visible part of the Net, was only a wisp of what it is now. And it's going to grow greater and stronger. And, in many ways we will come to depend on it even more, and it will govern our lives. And it will govern our gambling
---

2010-09-13 update: When this entry was written in 2002, Mike Caro had — four years earlier — become the first well-known personality to endorse an Internet poker site. Planet Poker was the largest at the time. It currently only offers play money games. Today, Mike endorses Doyle's Room — the namesake of his friend and legendary player, Doyle Brunson. See Why Mike Caro endorses Doyle's Room exclusively.




---
Fine. We all know that. Teletype is dead; Long live the Net.
Why simulate?
But, wait! I've got something to say about this, beyond the wonder of this sudden historic development that has revolutionized the way we communicate, amuse ourselves, and seek information. What I have to say is about how Internet gambling has somehow managed to miss its target.
What I think is that early on, entrepreneurs figured out that you could easily simulate traditional casino games on computer, using programming languages. Today you can build programs that interact with the Web that users can download – or you can use Web-friendly languages, such as Java, to let users run the programs right off your remote computer.
I'm a programmer myself and – in doing gambling research – I've simulated all types of games, from roulette to slot machines to poker. It's completely achievable and you end up with games that are more nearly random than in the real world.
Mistake free
That's because mathematical formulas for generating the next card off the deck or the next winning number at roulette or keno are not quite as subject to physical bias. Another advantage is that simulated Internet casino games are theoretically mistake free – no dealer or operator errors, except for an occasional crash when communications are down.
So, it was only natural that programmers and online casino owners decided to simulate the games they saw in the casinos. These were all easy to do, there was a ready-made audience, and it didn't require much imagination.
But, hold on a second! People will gamble on anything that has a degree of suspense and is easy to understand. Maybe people will gamble on anything, period. But the more compelling the game, the more likely it is that people will gamble and the more enjoyment they'll derive from the experience, if they do.
My questions
So, let me ask you a question. Do you think simulations of roulette, blackjack, and craps represent the best gambling humans can think up for the Internet? Of course not!
Suppose nobody had ever envisioned the concept of gambling. Imagine that gambling were just invented today, at the present state of technology.
You decide to invent something exciting to enable wagering available through the Internet. Will you say: "Hey, I've got an idea. Let's make an image of a cube. On each of its sides, we'll put dots, ranging from one to six. We'll put two of these cubes on the screen and pretend they spin and bounce around. Then we'll add up the dots and make up rules based on what the total is."
Creative
Not very likely, is it? Instead, you'll come up with games truly creative and attractive that weren't tied to real-world physics.
What would these games be like? Who cares? That isn't the point, and I could come up with seven good ideas by morning, without losing sleep.
So, my final question is, why aren't online casinos inventing their own new games? Are there so few ideas out there that they need to borrow ones that were created out of necessity to work in the world before the Internet?
Don't bother; it was just a rhetorical question, but somebody had to ask it. — MC