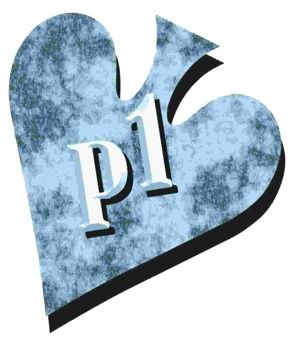 ---
The legendary Doyle Brunson died May 14, 2023.
Note: Not at the old Poker1 site. A version of this entry was originally published (2002) in Casino Player.
---
Some big-league gamblers suck as businessmen. Today, I'm going to tell you how this obvious truth came to my attention.
Successful gamblers are used to pushing thousands of dollars back and forth in single pots at the poker table – sometimes hundreds of thousands. So, it's hard to come back to a desk the next morning and commandeer a company when the swings in profit are so small by comparison.
B & G Publishing is born
In 1977, I met Doyle "Texas Dolly" Brunson – the legendary Hall of Fame poker player who had already won two world titles back-to-back. Someone had talked him into doing a book on poker – and that part was fine.
But, that someone also convinced him to publish the book himself, which meant hiring a manager, writers, proofreaders, and a marketing executive. It also meant leasing an elaborate office suite. He was also advised to buy state-of-the-art computer typesetting equipment.
Doyle was told he needed to hire a person to operate that specialized equipment, a receptionist, and a few folks to do odd jobs. So, suddenly this world champion poker player had himself a business – B & G Publishing. All this aimed at producing one poker book.
Drawl
You can be fooled by Doyle, at first, because he is laid-back and has a Texas drawl. However, all isn't what it seems and he even holds an MBA. That's Masters of Business Administration – so, the "B" is for business.
Anyway, after $400,000 or so, Doyle realized he was financially deep into the venture. He solicited five "expert collaborators" to advise him on the book.
He chose me for the draw poker and statistics sections, and that's how we got to be friends. Doyle Brunson's classic poker bible, Super/System, finally got published in 1978.
The pot's too big
About three months after that classic book hits the market, Doyle phones me and, in a ponderously soft and steady voice, drawls, "This pot's getting too big to lay my hand down. So, Mike, I've been thinking. I've got me this whole office building, all the latest typesetting equipment, and a lot of employees who don't have much to do right now. Do you think we should publish another book?"
Now, brilliant business ideas like this don't happen every day. We acted quickly.
Doyle had chosen Bobby Baldwin to be one of his expert collaborators. It turned out to be an astounding choice, because Bobby won the world championship just after Super/System was finished.
Bobby
So, we decided we'd do a book on Bobby's life, with poker tips interspersed. I'd write it and it would be called, Bobby Baldwin's Winning Poker Secrets.
In order to understand what I'm about to say, you need to know that Bobby Baldwin has since become one of the leading executives in gambling. He later became President of the Mirage as a stepping stone to even bigger conquests.
But that's now and this was then. For weeks, the three of us would meet at the B & G offices to plan Bobby's book. But every single day, one of us would say something like, "Ah, hell. Let's go play poker."
A great idea that changed nothing
Finally, Doyle had another idea. We three would leave Las Vegas and go to Lake Tahoe. There we'd rent a boat. In Doyle's vision, we'd sit in the middle of the lake and I'd interview Bobby, and we'd map out the book together. We'd be separated from gambling and all other distractions.
All we could find to rent was a small fishing boat. Inspired, I bought a rod, reel, and bait, and Doyle and Bobby bet me that I wouldn't catch a fish. They were right.
A few miles down the lake, I reach into my pocket to get a pen and come out with a wad of bills that, unfortunately, have small denominations on the outside. While Doyle is piloting our boat full throttle, Bobby grabs my money and flings it into Lake Tahoe, laughing at me for flashing such small bills. When I inform him that there were $100 bills inside, we circle back, but never find a trace of the cash. Just another bad beat.
Warm
It's springtime in Northern Nevada, and the sun burns overhead. Doyle who weighs over 300 pounds in 1978, puts his finger in the water, finds it warm, decides to strip to his underwear, and informs us that he's diving in.
We try to dissuade him, but there's a sudden, monstrous splash. Then comes the most hideous roar I've ever heard from a grown man. The sun had heated the top of the lake, but just beneath, it's icy cold.
Now, Doyle is struggling to get back in the boat and Bobby is hollering, "Stop, Doyle, you'll flip us over; you'll drown us all!" Doyle somehow gets back inside, but we realize our book project is going nowhere.
Miniature golf
On the drive back to the Reno airport, Bobby wants to play miniature golf. He talks like he's some kind of champion. I truthfully inform him that I really am a champion, having played miniature golf professionally when a national organization briefly existed in the 1960s.
Doyle urges Bobby to take it easy on me. Apparently, he decides to do this. I win the five grand he has in his pocket.
At this point, if a genie had popped out of a bottle and said that one of us three would someday be president of the Mirage, I'd put money on me.
A strange bet
Then comes the wager that sums it up in my mind. At the Reno airport, Doyle places a $100 bill on the conveyor belt that snakes into a hidden private area where the baggage handlers unloaded the luggage. He bets me $50 that his $100 bill won't return. It doesn't, so I pay Doyle $50.
"You lose $50 either way," I grumble. After all, if his $100 had come back, he would have had to pay me $50.
"I know," he said. "But this way you lose $50, too."
I suppose that's how gamblers amuse themselves. Sometimes it's by putting $100 on a conveyor belt and sometimes it's by putting $500,000 into publishing one book. But later, at poker tables, the real game always resumes. Wagers grow bigger, and winning gets serious. — MC