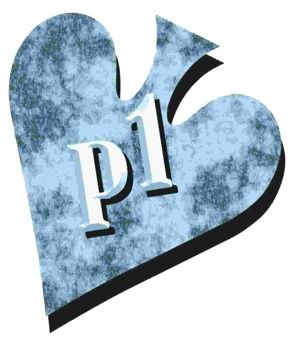 ---
Note: Not at the old Poker1 site. A version of this entry was originally published (2010) in Bluff magazine under the title "50th Bluff column — a review."
---
Bluff's editor-in-chief Lance Bradley, has reminded columnists that this is the Christmas issue. I guess it's implied that we should say something in harmony with the holiday spirit. So, have a nice day.
Having gotten that out of the way, I've decided to use this – my 50th Bluff column – to revisit some of the most important poker concepts we've discussed so far. We'll continue the review next month, too.
I'll re-examine and explain poker tips in new words, sometimes trying to cover complex ideas in simple, select sentences. I'm not sure this will work, but let's find out. Here are today's three chosen concepts.
Tip: There really are winning seats
Many poker players are just spinning their wheels – not getting anywhere. They sometimes win a little, sometimes lose a little. If you're not considering seat selection, you could remain stuck, going nowhere forever.
In tournaments, you don't get to choose your seats; they're assigned. But in other games – the main poker arena for most players – you can often choose your initial seat. And as players leave the game, you often have the opportunity to move to a new seat.
If you begin to act correctly regarding seat selection, you'll have an immediate winning expectation. That's assuming you're breaking even now and haven't been considering which chair to choose.
Now, I don't believe in superstition, and I don't allow my students to practice it. There's no such thing as a lucky seat, except looking back at results after they've already happened. But although there are no lucky seats, there are winning seats.
The reason
The reason has to do with position. Players to your left act after you and have the advantage of seeing what you do before making their decisions. Same goes for you relative to players on your right. You have an advantage, and it's a big one.
The trick to selecting a winning seat is to have weak, loose players who supply most of your profit sitting to your right, so you can maximize your positional advantage. At the same time, you'd like to have players on your left who won't maximize their advantage over you.
The simple formula is: Choose seats so that loose players are on your right and tight players are on your left. There's more to it, as I've explained in the past, but just sticking to that simple rule can turn a break-even poker career into a substantial winning one.
Tip: Caro's Law of Loose Wiring
You'll never truly understand poker or life unless you grasp these words: If choices are not clearly connected to their benefits, people usually interact in ways that make outcomes unpredictable. If choices are clearly connected to their benefits, people sometimes act in ways that make outcomes unpredictable.
That's the entire text of Caro's Law of Loose Wiring, but the first sentence is more important. In life, most decisions aren't obvious.
People need to make up their minds, and usually they don't have all day to do it. Sounds like poker, right? In poker, there are many hands so weak that the choice to fold is obvious.
Then there are the rest. The majority of the rest are hands packed with borderline choices. Play or don't play. Raise or call. Bet into an opponent or check and hope he bets. Reraise to drive opponents out or call to invite them in. Sometimes that best choice is clear, but usually it isn't.
What the Law of Loose Wiring tells us that when people in life or players in a poker game are faced with such borderline choices, any outcome is possible. Someone decides, often at whim, and then others follow. Most of their decisions will similarly be close choices, not obvious ones.
Mysterious circuitry
And this chain of weak choices is akin to loose wiring on some mysterious circuitry. You don't know which wires go where, but however they connect leads to a different outcome. War. Peace. Progress. Failure. Anything is possible. In order to predict human behavior, you need to know that their decisions won't be spontaneously made almost at random. Yes, people are predictable – but not always – and most situations involving many people and many decisions lead to events that are entirely unpredictable.
The Law is true of poker. Using imaginary parallel universes, you could have the same cards dealt to the same people at the same time, all having the same moods. And the outcome of that hand could be completely different. Felix might decide to play king-jack from the first position or he might fold it.
Others whose hands don't have obvious strength or weakness will face decisions not clearly connected to benefits. And even players with clearly profitable hands will face decisions about whether to call, bet, raise – and how much. This will change what happens with other players confronting borderline decisions. So, in poker anything is possible. That's why you often see weird outcomes and get frustrated. Don't be. It's all about loose wiring.
In poker and in the real-world beyond it, your success depends more on preparing for what's not predictable, rather than what is.
Tip: Why limit the field?
I hate the concept of limiting the field. I know it's very popular. It's about reducing the number of opponents, by betting or raising, so that you have a smaller risk of someone drawing out on you. Fine. I get it.
Unfortunately, acting to limit the field is often illogical and costs money. You've got to look at it from the perspective of the players you're chasing out. Would they be making a profitable decision if they called?
If the answer is no, then you usually want them in the pot, not out of it. You want them to call, even though they might get lucky and beat you. They're taking the worst of it, and that means more money for you in the long run.
Yes, there can be too many opponents for a given hand. Beyond that point, you're expected profit starts to diminish. With a starting pair of aces in hold 'em, for instance, you'll average more profit with each additional opponent up to four.
Not desirable
The main reason you don't want to limit the field is that the opponents you're most likely to chase away are the ones with weaker hands – the ones who supply your profit. You're less likely to chase away strong hands, so a limit-the-field tactic often results in you playing against only strong hands, not weak ones. That's not a desirable outcome.
If you want some specific guidance, try this: Bet or raise to limit the field when weak players are already in the pot and strong players are waiting to act; tend to just call and invite players in when strong players are already in the pot and weak players are waiting to act.
Anyway, I'm done for today. And I'm in a better mood now. So, Merry Christmas! — MC
Continue to Favorite poker tips revisited: Part 2